Sweet Tweets: Blue Steel is Back, Baby!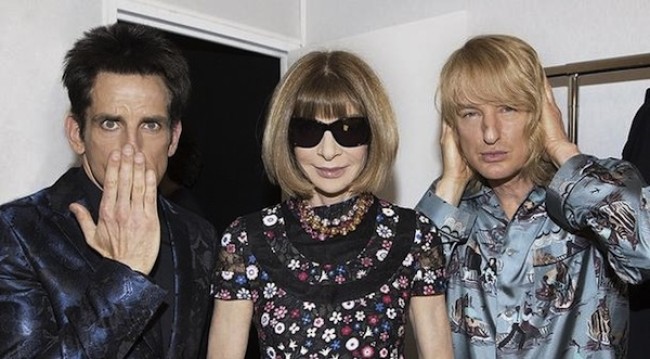 What's better than Zoolander? The stars of Zoolander 2 strutting their stuff at Paris Fashion Week and hanging out like ballers. Check out Ben Stiller's tweet of Derek and Hansel looking Blue Steel perfection for the selfie camera.
Apparently Derek and Hansel have come to terms on #Zoolander2 https://t.co/4oM8sfCnI4

— Ben Stiller (@RedHourBen) March 10, 2015
Mentions: Zoolander 2 hits theatres February 12, 2016.