Tasty News: Rippla Comedy & Music Fundraiser for Pete's Candy Store 5.30
Like many businesses, Pete's Candy Store is temporarily shuttered due to our present and major viral setback. To help buoy the venue in uncertain times, Rippla. tv has organized a Livestream Concert Fundraiser featuring many of New York's great musicians and comedians. Pete's, a Williamsburg mainstay, has been a staple for musicians, comedians and performers of all stripes for decades. Shows like Bobby Hankinson's monthly LGBTQ showcase, Kweendom, have made Pete's their home over the years, and share in the love that this important venue has amassed. They, performers, staff members, friends and neighbors will be offering support to the venue this weekend to make sure it doesn't disappear. The goal of the Rippla fundraiser is to raise $25,000 to help the venue continue to bring entertainment once the lockdown is behind us. This Saturday, May 30th, at 2 p.m., partnering with Rippla.TV, you can help out Pete's by attending this star-studded benefit to save the space. The event will feature these talents (appearing live or via pre-recording):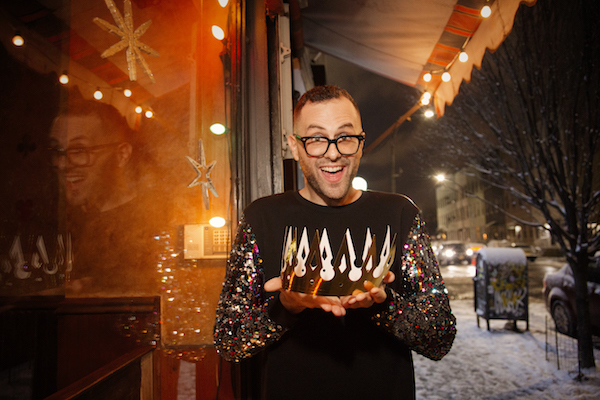 MUSICAL performances by
Kyp Malone (TV on the Radio), Rachel Price (Lake Street Dive), Alec Ounsworth (Clap Your Hands Say Yeah), Teddy Thompson, Rufus Wainwright, Rushad Eggleston, Jesse Harris, Erin Durant, Aoife O'Donovan, Krystle Warren, Clem Snide, Will Oldham (Bonnie Prince Billy), & Frances Cone
COMEDY by
Aparna Nancherla, Jo Firestone, Ben Kronberg, & Dave Hill
HOSTED by
Mira Jacob & Ben Kronberg
& more!
Donations will be accepted at THIS LINK before, during, and after the show. Tune in THIS SATURDAY!
Mentions: Show This Saturday 5.30 at 2pm EST/ 7pm BST. Where to see the show: HERE. The show will also be carried on Facebook. Donation page over YONDER. Looking forward to that "Mad Mad Reopening Party" once this is all over! Other ways to support Pete's THERE. Image by Mindy Tucker.