Video Licks: Watch the Culinary Spectacle That is 'Food Club'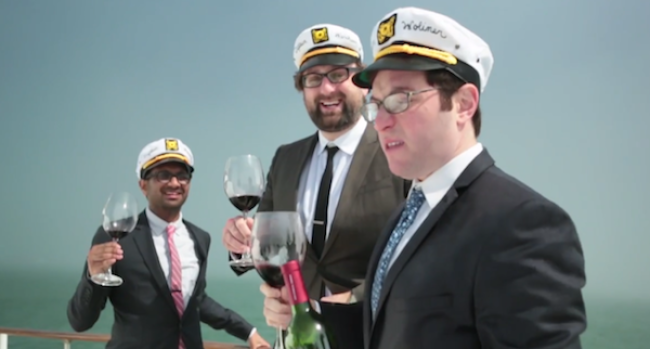 Allow captains Eric Wareheim, Aziz Ansari, Jason Woliner (and Swab Yang) introduce you to their exclusive Food Club. These men consume culinary delights around the globe and present their favorite restaurants with a genuine Food Club plaque. This episode the foodies travel to Alhambra, CA to sample the Vietnamese sandwich aka Banh mi of their dreams and try out some courses at Wolvesmouth. Try not to drool and laugh at the same time.
Mentions: Look out for more Food Club Tuesdays on JASH.