Video Licks: @midnight Proves You Don't Mess with Carter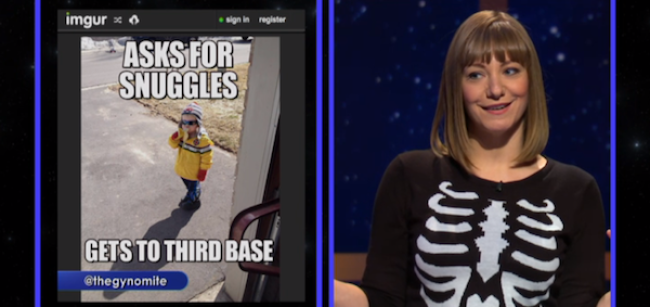 Meme-ification grows strong on @midnight. Last night Jonah Ray (Nerdist podcast), Emily Gordon (The Indoor Kids podcast & K.Nanjiani's Better Half) and Maronzio Vance (Last Comic Standing) came up with the best ways to describe 2yr-old banana-eating Imgur legend Carter. The results were glorious! Enjoy!
Mentions: Watch @midnight weeknights Midnight/11C on Comedy Central.