Quick Dish: JARED LOGAN Records His Debut Comedy Album THIS Friday, May 30th at The High Watt!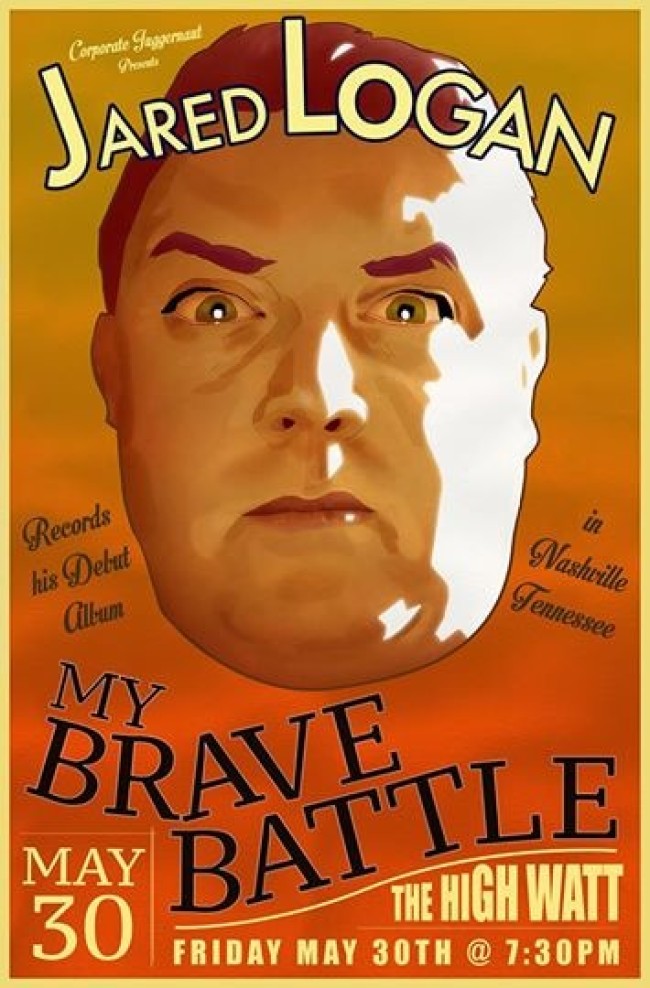 You've seen him playing a bevy of characters on VH1's Best Week Ever, he's made Pete Holmes chuckle uncontrollably, and has been featured on Comedy Central's The Meltdown. Well, this Friday evening, May 30th, you can see him perform at The High Watt in Nasheville where he'll be recording a set for a shiny new comedy album from A Special Thing Records. Jared has been on The My Brave Battle Tour making audiences laugh throughout the South, including Atlanta, Charleston, Hattiesburg, Mobile and New Orleans. I hope you've been reading his blog for alll the play by play action. If the poster is any indication, Jared will have your full attention and laughter (even if you have to be hynotized). GO!
Mentions: Doors open 6:30pm. Show 7:30pm. Purchase tickets HERE. I hear you can use promo code "ASPECIALTHING" to get a discounted bro-rate for just $5. Check out Jared's web series Don't You Think? for even more laughs.