Video Licks: 'Game of Thrones at Work' Will Make You Laugh Out Loud at Work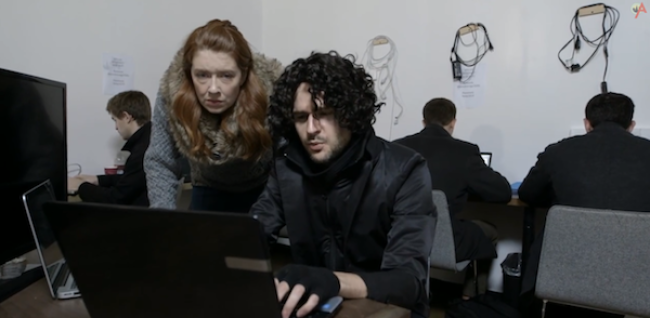 Sure, you spend loads of time at the water cooler dissecting every episode of Game of Thrones. BUT, do you you ever compare your co-workers to George RR Martin's fantasy characters? Game of Thrones at Work does an excellent of job finding the Jon Snow and Khaleesi at the office. Enjoy (and don't get fired watching this)!
This hilarious video was directed by Tim Bierbaum and written by Dan Mirk. Game of Thrones at Work stars Mike Antonucci (Vince), Kayla Nadel-LaMotta (Lisa), John Milhiser (Joffrey), Veronica Osorio (Danaerys), Natasha Vaynblat (Dragon 1), Naomi Ekperigin (Dragon 2),
Peter Kelly (Dragon 3), Benjamin Apple (Jon Snow), Nadia Quinn (Ygritte), Dan Chamberlain (Khal Drogo), Brendan McMorrow (Ben), Kate Riley (Cersei), and Amos Vernon (Jamie Lannister).
Mentions: Watch more drop dead funny creations at Above Average.