Quick Dish Quarantine: HOFF'S PUBLIC DOMAIN HORRORFEST Ft "The Amazing Mr. X" 7.22 on Twitch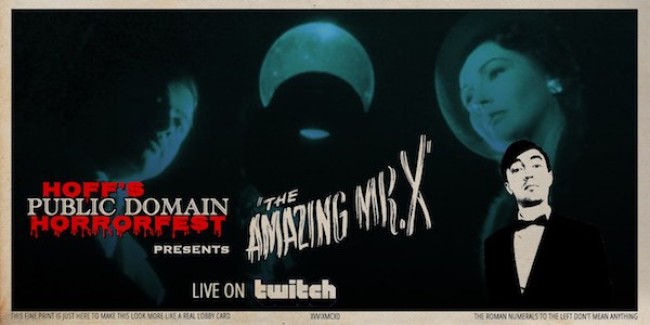 HOFF'S PUBLIC DOMAIN HORRORFEST slinks back into your life for a Wednesday comedy show and screening hosted by Hoff Matthews (Comedy Central) and featuring Bernard Vorhaus' 1948 thriller, "The Amazing Mr. X." (starring Lynn Bari, Cathy O'Donnell, and fan dubbed "The Turkish Delight," Turhan Bey). The plot of this movie may involve a "phony spiritualist racket," but we promise the night will not be a complete and utter deception. Expect mysterious sightings, unexplained voices, ominous tunes, and flabbergasting revelations galore! Prepare yourself to be compelled by the "skits, bits, and screams" your host and co-producers Andrei Alupului (Come Ova, UCB), Marybess Pritchett (An Inconvenient Talk Show), and George Gordon (Laugh Track Festival, Your Good Friend) have devilishly planned for you. The horror begins at 9pm EST on Twitch!
Mentions: Show FREE! Show link THERE.