Video Licks: Party Hard with Pete Holmes & Andrew WK on Segways!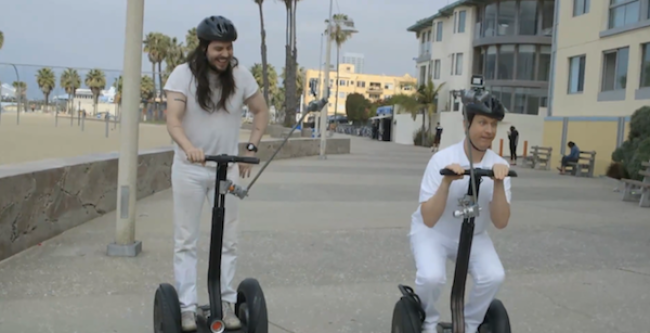 I refuse to believe The Pete Holmes Show is over so I've been inundating myself with every positive video that has made the program so wonderful (btw it's pretty much ALL OF THEM). I thought it would be fitting to post the most FUN video from the final TPHS week. Petey Pants went on a Segway ride with Andrew WK when he was in Florida and it's so goofy fantastic you just won't be able to sob. HA! Enjoy!
Mentions: You can relive all those precious Pete Holmes Show moments at his YouTube channel FOREVER!