Layers: "Superstore's" LAUREN ASH & A "Halloween H20" Mom Join Adam Peacock on A New Episode of MY NEIGHBORS ARE DEAD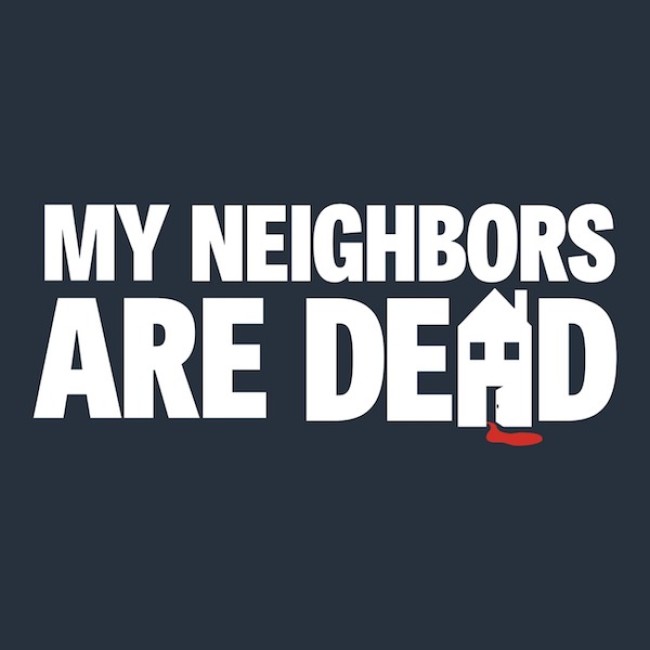 Every week you can join MY NEIGHBORS ARE DEAD host Adam Peacock as he talks to the lesser known characters from your favorite horror films. This week Adam welcomes the always engaging Lauren Ash (Giving It Up For Less Podcast), one of the stars of NBC's Superstore. During the episode we learn about Lauren's early developed fascination with the Halloween franchise, most particularly the 7th installment known as Halloween H20 (apparently the shortest sequel in the franchise). Not only do we find out the origin story of Lauren's horror film fancy, but Claudia Davis, the panel truck loving mother with a beef joins the podcast.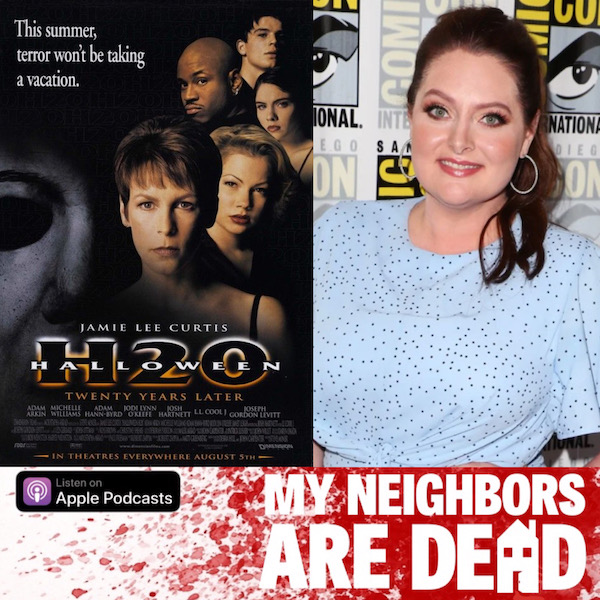 Being a Josh Hartnett fan, it was only inevitable that Lauren should find herself immersed in the Halloween world. A rental binge led to many a trip back to the video store and thus began the journey into the Halloween backstory. So what made H20 so palatable to Lauren? Easy, it was a no brainer to rewatch especially since the flick was only 86 minutes with little action, and viewing mildly scary movies during the day helps enormously. "Childs Play" on the other hand, is a whole different ball of creepy wax. Adam makes a point that this is the franchise that brought us Paul Rudd. OMG, yes! I mean, is there really anything Rudd's made that you hate? Come on! Heart you Tommy Doyle!
So we know what Lauren's been up to in the past, but whatever happen to Halloween H20's very own minor character Claudia Davis. Not only does she emerge anew on the podcast, but she passionately brings attention to those still living with victimhood at the hands of Michael Myers. That pivotal rest stop encounter has not only scarred her and her daughter (who just couldnt wait for a tinkle), but was just the beginning of Claudia's woes. We find out why she can never drive a standard stick shift, about her failed marriage, her law breaking ways, Reiki healing house calls, and that intriguing panel truck obsession. Enjoy your time with Adam, Lauren, and Claudia NOW. Embrace that life force!
Mentions: You can listen to more podcast episodes on Campfire Media and Apple Podcasts. My Neighbors Are Dead is co-produced by Adam Peacock  and Nate DuFort. More info HERE. Merch available at the Campfire Media Store.