Quick Dish: Don't Miss 'An Evening with Taylor Williamson' June 24 at NerdMelt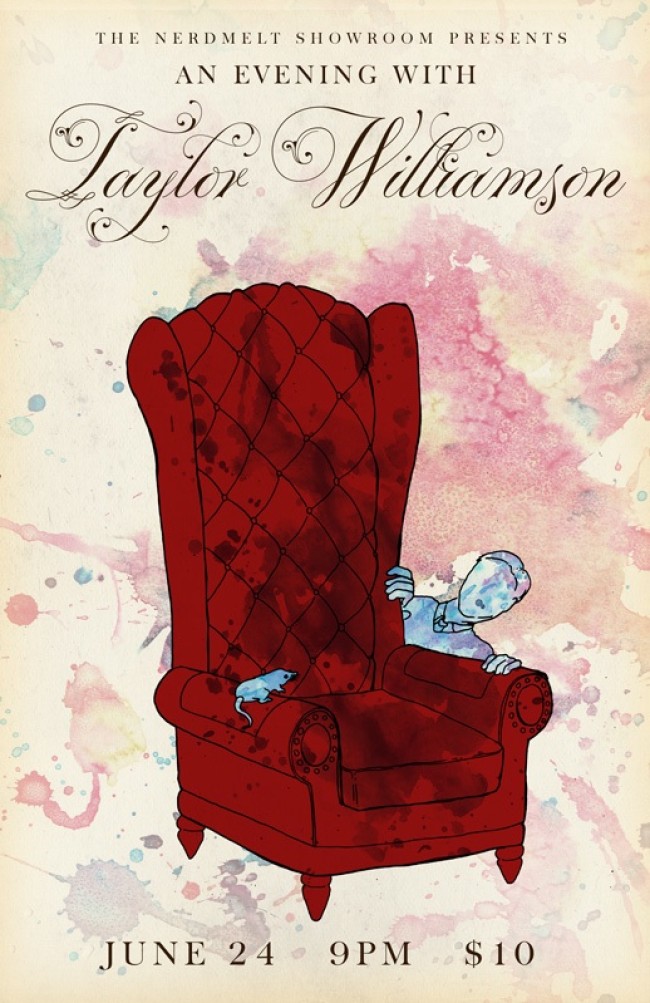 This week the NerdMelt Showroom presents a night of stand-up comedy with a semi-finalist from a previous installment of NBC's Last Comic Standing TAYLOR WILLIAMSON! Come join him as he performs a longer set and invites some friends to join him in the laughter-making action. These friends include Henry Phillips, Chip Pope & Tre Stewart!
Taylor started his stand-up career as a senior in high school. He currently lives in LA and travels the globe spreading mirth. He's performed at the Just For Laughs Comedy Festival, The Late Late Show with Craig Ferguson, MTV's TRL, and Comedy Central's Live at Gotham. Check out this clip of him peforming at America's Got Talent and we'll guarantee you will be ready to soak up more laughs with him June 24.
Mentions: Show 9pm. Buy your tickets for An Evening with Taylor Williamson NOW! Nerdmelt Showroom is located at 7522 Sunset Bl., Hollywood.