Tasty News: The Musical Podcast Anthology with A Sense of Humor ONE MILLION MUSICALS Premieres with "How To Be Spooky"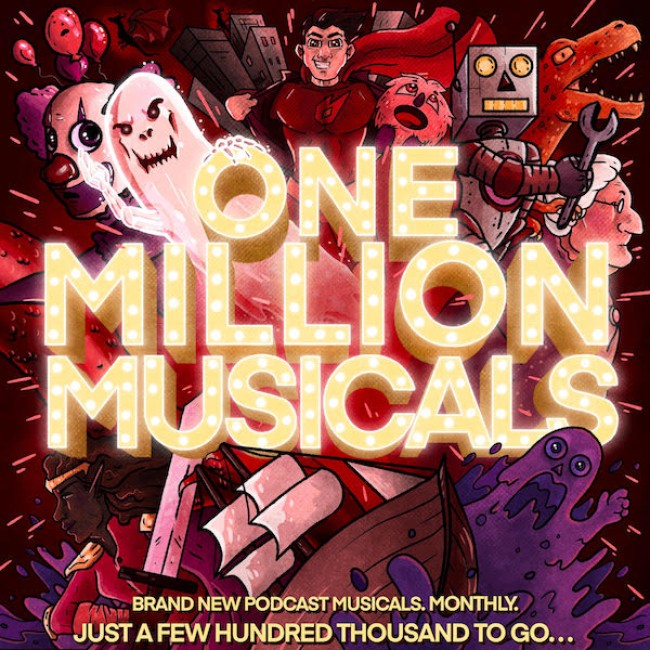 Are you finding yourself pining for the theatrical experience? Longing for that sleek feel of a Broadway playbill? Wishing you'd hear just one note of a fabulous new musical? Well, a new podcast has fallen from the heavens to cater to your every Broadway and comedy whim. The first musical of the shiny, new ONE MILLION MUSICALS podcast has been birthed! In September of 2020, two friends Jacob Ben-Shmuel (Book of Mormon) and Alan Blake Bachelor (Blumhouse's "Uncanny Annie") found themselves on the journey of a musical podcast lifetime. They discovered there was a podcast niche in need of filling. Sure, there were musical podcasts in existence, but had there ever been one crafted expeditiously, released consistently, and filled with "all-ages goofs, gaffs, and gags"? NEVER!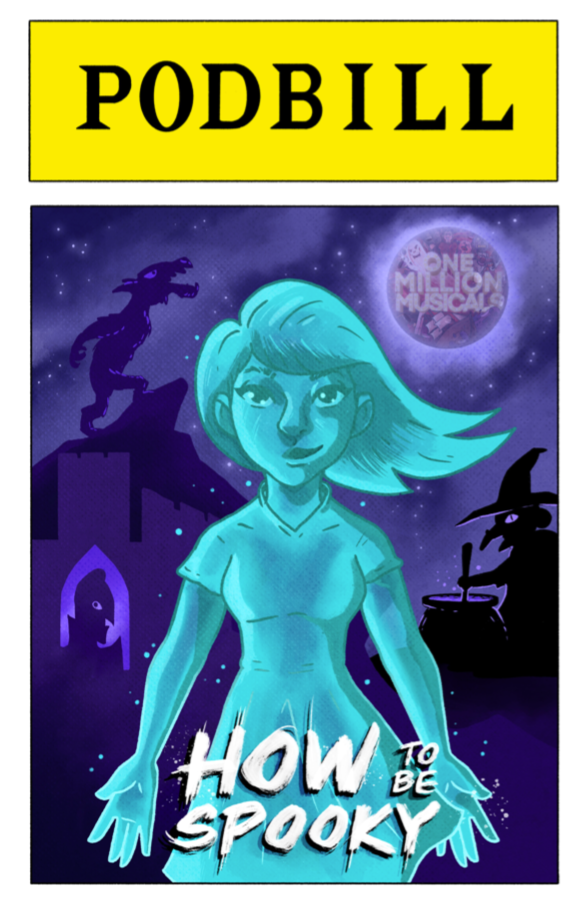 The premiere episode of this quality endeavor has finally taken roost. After gathering an elite team of "musical operatives from the farthest reaches of Broadway, Films and TV, the creators have completed their first podcast musical. "How To Be Spooky" gets in the musical Halloween spirit by bringing the listening audience the tale of lone ghost (Cailen Fu) on a quest to fulfill her destiny, learning a thing or two about herself along the way. To aid her on this mission, are three grizzly monsters: a hemaphobic vampire named Nosferatu (Jacob Ben-Shmuel), Greg (Alan Blake Bachelor & Kevin Clay), a super sleepy werewolf, and Greg's ex Shelby (Jennifer Holcombe) the witch that longs for a beautiful singing voice. Folks, there's nothing better than a comedically musical podcast where the performers actually know how to sing! Praise the Great Pumpkin! Also, a great story never hurts. Now there's just 999,999 episodes left to guzzle up! Listen to the first episode NOW:
Mentions: Post updated 10.22.20. One Million Musicals is available on Apple Podcasts. Check out the podcast's Patreon page where you can get your grubby, little hands on artwork, original "podbills", sneak peeks, and behind-the-scenes bonus episodes. This podcast was directed by Jacob Ben-Shmuel and produced by Ben-Shmuel and Travis Cook Johnson. Follow the pod on Instagram.