Tasty News: KEITH AND THE GIRL Have Raised over $9K in 48 Hours with Their "Sweet 16" Podcast Kickstarter Campaign
Who's been watching the Dragon SpaceX/NASA supported Crew 1 mission astronauts on their way to ISS? Not gonna lie, I envy those four astronauts floating around with their plush Baby Yoda, noshing on snacks as they travel away from this crazy planet. Those of us left here to rough it out on The Blue Planet, must entertain ourselves before we eventually get hauled off to our new Tatooine-like home. Wink. A great distraction we can suggest in the meantime is supporting KEITH AND THE GIRL'S new venture. In honor of their sixteenth year of podcasting, the Queens-based podcasting duo launched a Kickstarter campaign titled "Sweet 16." The annual fundraising efforts made by Keith Malley and his co-host Chemda help the team continue recording and posting fresh content, coming after over 3,300 episodes. In just under 48 hours, they've managed to raise over $9,000 of their $25,000 goal with still almost a month left go. Per Chemda, "Our listeners have been the biggest driving force to get us to 16 years of podcasting… We add as much value to the Kickstarter as possible to keep our supporters happy and our community strong and fun." No kidding!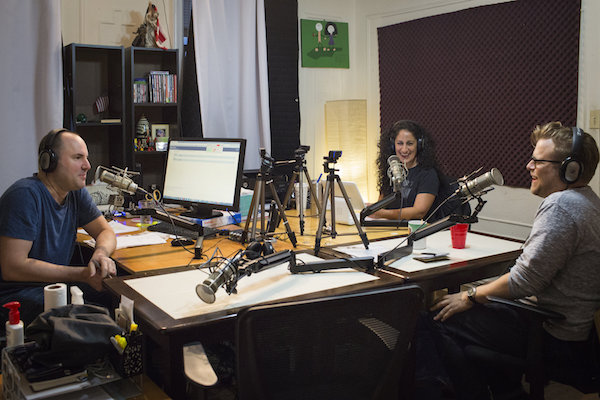 With the 2020 campaign, they hope to also "record a 24-hour comedy podcast, but this time socially distanced and worldwide." The remote marathon will include over 50 "fans' favorite" guests. With the wads of money, they raise they will turn their quarantine departments into recording studios. The studio where KATG usually records is currently being underutilized as the co-hosts have not been able to have guests since quarantine began. Backers of the campaign will help ensure that KATG can continue to provide a great experience for their guests throughout these crazy times.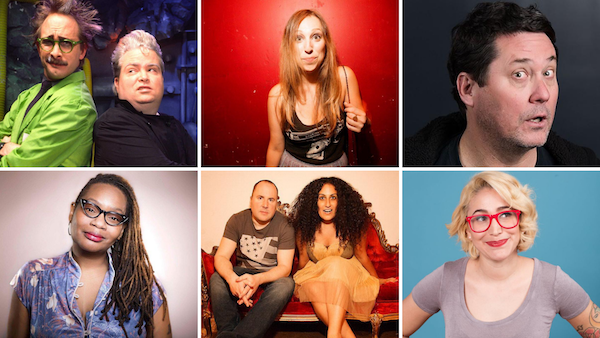 In addition to special podcast, if fully funded, they will be releasing The Dad Emails – The Book, a collection of email exchanges between Keith posing as his ex-wife and Keith's creepy, unsuspecting father, a saga which has played out on the podcast over the course of the past year. Oh my! There are heaps of tiers fans can support at, including those where fans can enjoy private hangout sessions with Keith & Chemda, sit in on a virtual recording of the podcast, or treat themselves & their friends to a private edition of Keith and The Girl's popular Silent Trailers game show. Woohoo! In addition, backers with podcasting ambitions have the opportunity to gain full access to The Ultimate Podcast Guide, in addition to ten 45-minute coaching sessions with "Podcasting Hall of Famers" Keith and Chemda. The duo will aid with launching, growing, and monetizing the podcast of your dreams! Watch the campaign video before ensuring you receive oodles more stellar KATG content. According to pre-naseous Keith "It's all there in all it's disgusting undeniable detail."
Mentions: Pledge your KATG support HERE. Visit Keith and The Girl's website. Learn even more on Instagram. Feature image by Anne Whitman.