Layers: Dive into The "Minutiae" with MARK DeBONIS' Deeply Satisfying, NEW Concept Comedy Album
From the comedian who brought you important 2020 life how-tos like Soap Swap and Toilet Paper comes the new concept comedy album, Minutiae, Mark DeBonis' fifth recorded stand-up endeavor. The album, out today on all streaming platforms via Comedy Records, offers up standup tracks interlaced with audible sketch comedy that both enhances and adds to the comedian's engaging stories. The album also features performances by Garrett Jamieson, Rachelle Lauzon, Nick Reynoldson, and Dena Jackson. DeBonis is a native of Toronto, but has been doing comedy in Los Angeles for the past three years, where he now proudly owns a trash receptacle under the sink (see Track eleven, "Adulthood to Dad Eyeballing"). The comedian has appeared at Just For Laughs, and on CBC and Comedy Network. He recently completed shooting a new series Next Stage: Vaudeville and Variety Stories, co-created for Bell Fibe TV. The series follows DeBonis "as he tracks down the best variety performers from around the world to learn about their craft and evolve his own." Inn addition, Mark DeBonis was shortlisted for Netflix's Canada Virtual Pitch Day this past September.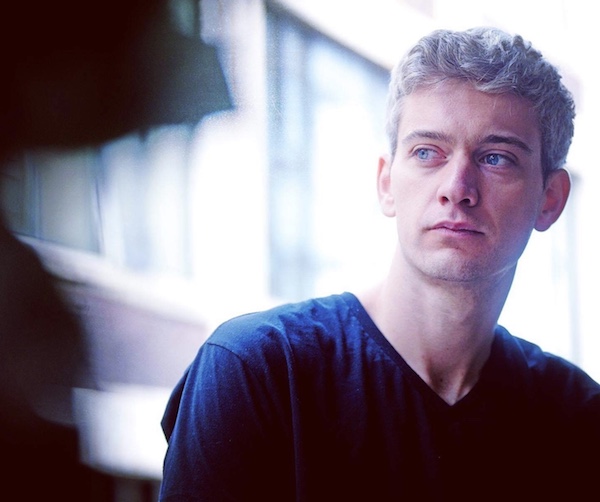 As the title of the album indicates, Minutiae gets into those life details one might ordinarily overlook in the plasma globe of experiences that is everyday life. Some examples of the seemingly trifling matters DeBonis brings to the forefront include the possibility of a plane ride ending up in space rather than on a runway, the head scratching curiosities of low lying spider webs and bird shuffles, scoping out the perfect square footage for a pizza slice, and the perils of engaging a bus mid-stop. The two tracks that made their mark on yours truly, after a single listen, involve home security and common medical supplies. The track "Door Wood" introduces the audience to the practice of securing a sliding door with a simple piece of wood. DeBonis makes the mistake of not securing the family door one night, which, thankfully, led to the release of a Pandora's box amount of kinsfolk unease and security-based hilarity. Prepare yourself when you get to Track fifteen, aptly called "Germs," because your gag reflux will be fully engaged. Don't worry though, you can always slather yourself in hand sanitizer as you learn and laugh about Mark's relatable bandaid phobia, as well as his aversion to the unsanitary world of bowling. Reused bowling shoes, dirty ball finger holes, and 100% finger foods is a petri dish of laughter in the making.
We wish you a satisfactory holiday week of socially distanced family, friends and highly recreational Minutiae!
Mentions: Minutiae is available on Spotify, Google Play, Apple Music and more via this link. Follow DeBonis on Twitter and Instagram. Find out about more great stand up and sketch comedy albums at www.comedyrecords.ca.