Quick Dish Quarantine: Gargantuan COMEDY QUARANTINE Lineup Plus Big Announcement!
Hope you all gorged heavily for the holiday week because you deserve it! Continue with the pampering this week as COMEDY QUARANTINE presents another stellar lineup of comedy. You'll be laughing hard from Wednesday to Friday with comedians Myq Kaplan, Nori Reed, Amy Miller, Joe Kwaczala, Jamie Loftus, Rhea Butcher, Kenice Mobley, Julia Hladkowicz, Katrina Davis, Debra DiGiovanni, Irene Morales and Allison Mick. Also, the CQ has a big announcement to unveil that, yes, even Cake Mama doesn't know about. Enjoy the virtual splendor!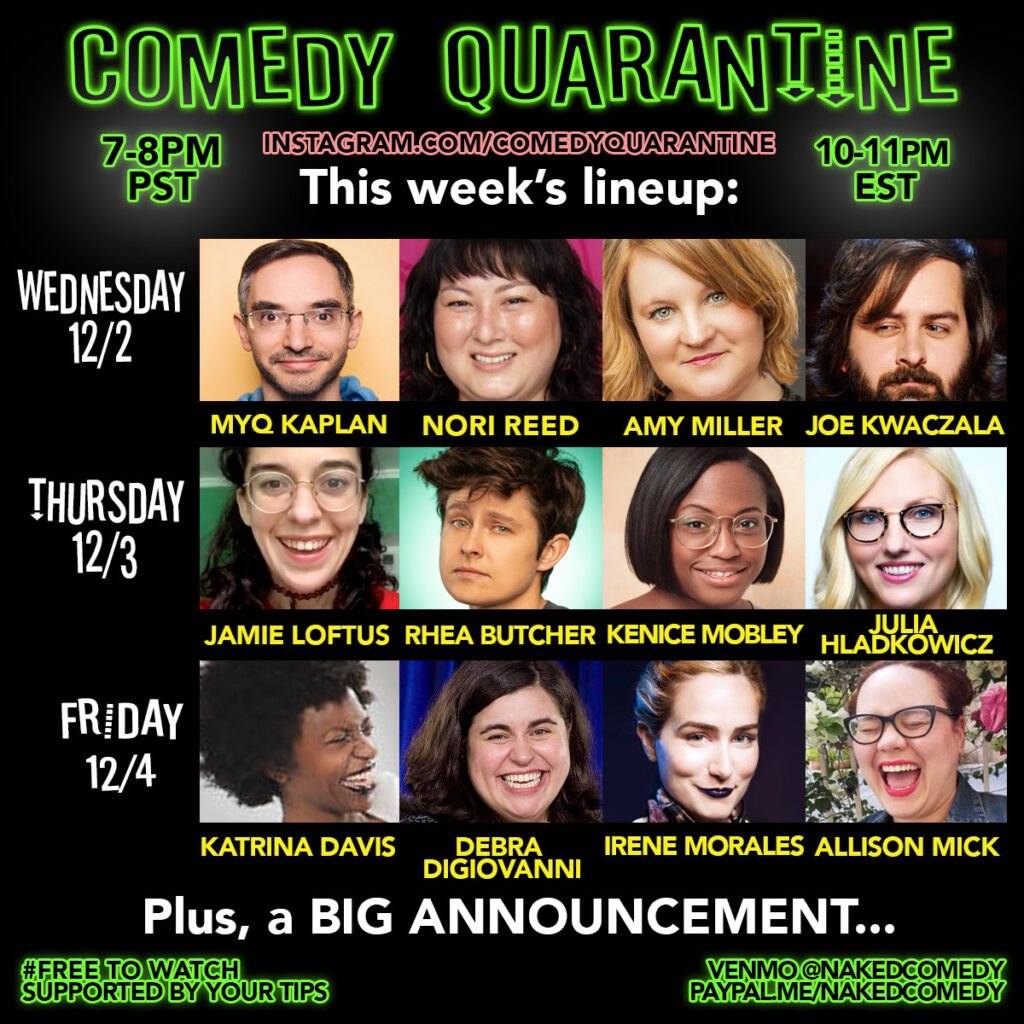 Mentions: Shows 7-8pm PST on Instagram.