Quick Dish Quarantine: Don't Miss The Final COMEDY QUARANTINE Shows
What started off as a one-off fundraiser with Teresa Lee and Barbara Gray, blossomed into a pandemic comedic necessity. There are just a handful of COMEDY QUARANTINE shows left to attend as we wind down this tumultuous year. The comedy community has always banded together in the roughest of times. As the virus took over our lives, funny folk sought that essential human connection in the form of an online show. Originally, the show would just be around until live comedy resumed, but guess what? Many world changing events later, we're still in this thing. This may be the last week of shows featuring your favorite comedians, but it is not the end of having a laugh, and hanging with friends. Check out the lineup below, and join in a giant, smile-filled wave to 2020 and the very best it had to offer.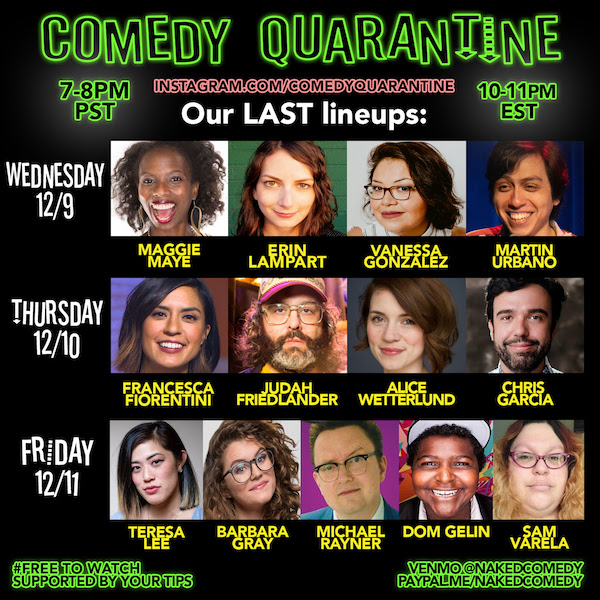 Mentions: Watch Comedy Quarantine at instagram.com/comedyquarantine.