Video Licks: Watch Letterman Walk Out on Joan Rivers CNN-style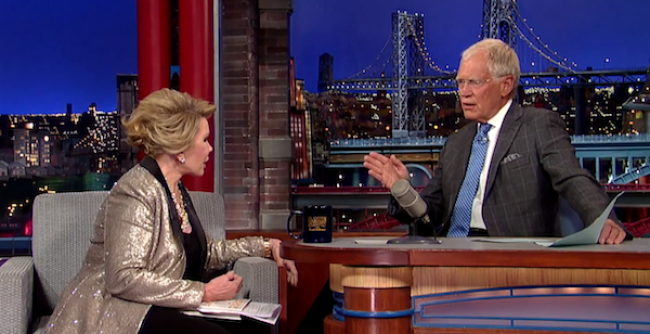 Joan Rivers came by Late Night with David Letterman yesterday evening to plug her new book Diary of a Mad Diva. The host asked the veteran entertainer about her recent interview on CNN where she stormed out because of the judgemental nature of the questioning. Mr. Letterman, of course, took advantage of this news and bolted off stage in a huff leaving Rivers alone to self-interview. Nothing like giving a comic a bit of their own medicine for comedy's sake. Enjoy!
Mentions: Watch Late Night with David Letterman weeknights 11:35/10:35C on CBS.