Video Licks: SEASON TWO of Stoopid Buddy Stoodios' COMEDY CENTRAL Digital Puppet Series BLARK AND SON Drops 1.30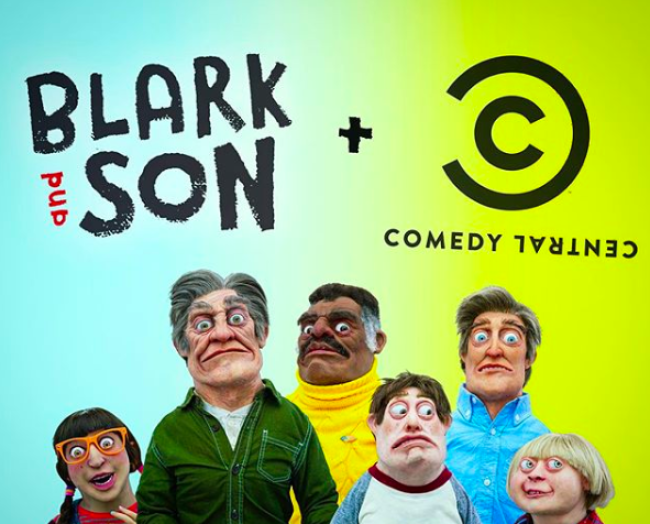 Am I still miffed Netflix cancelled Dark Crystal: Age of Resistance? Darn tootin'! However, I will push the anger deep down where the sun don't shine to discuss another great puppet centric series. Back in 2019 (I know it seems an Ice Age ago) Comedy Central released Stoopid Buddy Stoodios' BLARK AND SON based on the Instagram series of the same name and created by Ben Bayouth, and developed with head writer Adam Aseraf. The unique and often heart tugging web series revolves around a father and son who have a very strained relationship. Hyper masculine, single Dad Blark (Ben Bayouth) finds it hard to relate to his geeky, meek, Internet addicted Son (Christopher Mintz-Plasse), and there's a whole bunch of insanity that gets in the way of their relationship each episode.
Lucky for new and avid watchers, the second season is a GO and the creators recently a sneak peek of Season Two. The new season will welcome newcomer Jane Lynch to the mix of voice actors including Jim Rash, Justin Roiland, Deborah Baker Jr., Donald Faison, and Adam Aseraf. The 8 episode series will roll out across all Comedy Central digital and social platforms every Saturday starting January 30th (which, in ordinary speak, means it will PREMIERE this Saturday on the @comedycentral YouTube channel). Watch the chaos riddled trailer now!
Mentions: You can stream season one HERE. The series is also available on Comedy Central's YouTube Channel. The short form comedy series is produced by Stoopid Buddy Stoodios. Aseraf, Bayouth, Seth Green, John Harvatine IV, Matthew Senreich, Eric Towner and Chris Waters serve as Executive Producers.