Quick Dish Quarantine: WOULD YOU RATHER…? with Andre & Maggie 3.9 on Twitch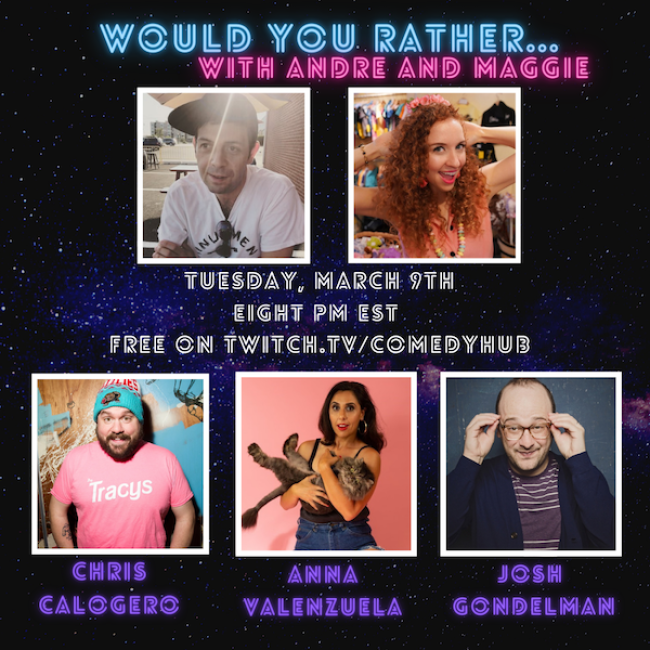 Would you rather be alone on the couch pondering world events while you pound an Entenmann's butter french crumb cake OR doing so while some funny folk entertain the stuffing out of you? We'd vote for the later. Tuesday, March 9th join hosts Andre Medrano and Maggie Maxwell for a totally virtual WOULD YOU RATHER…? show on Comedy Hub's Twitch channel. The show once existed in the live Brooklyn comedy scene, but has switched gears to bring you those tough questions online. The upcoming March show will feature these guests and their hilarious answers:
Anna Valenzuela (Comedy Central, 12 Questions Podcast)
Chris Calogero  (New York Times, NPR)
Josh Gondelman – (Showtime's Desus and Mero, Last Week Tonight)
Show details below! Now back to that crumb cake.
Mentions: FREE 3.9 show at 8pm EST on Comedy Hub's Twitch Channel. Follow the show HERE.