Video Licks: Enjoy Plenty of Stand-Up Surprises with GRANISON CRAWFORD on A New Episode of BOOKED Comedy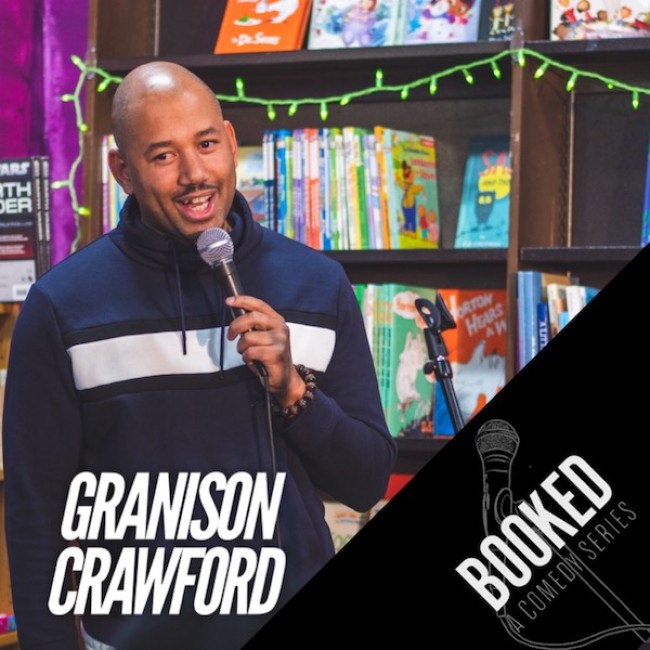 Who else is still getting over the confusion of watching celebs in full designer gowns accepting awards from their living rooms? PajamaGram sure missed an opportunity there. Standup combined with the kids section of a bookstore is a little less of an oddity and can only mean ONE thing… we have another episode of the BOOKED Comedy series for you! Comedian Granison Crawford takes center aisle this go-round, tackling some big topics with laser-guided ease. If you've ever lived in LA, you will especially appreciate the comic's observations about Angelenos and their disjoint relationship with walking. Granison goes on to masterfully turn a story seemingly just about how as a kid he was found out watching adult films into something most unexpected. Comics and civil rights, threats of parental corporal punishment, and real world vs TV adoption also come into play in this super funny set. Enjoy the video below!
Mentions: Watch more episodes of BOOKED Comedy via Comedy Cake. Follow the series on Instagram. This series was produced by Granison, Savannah Manhattan, and Sebastian Scott. Special Thanks to $10 or Less Bookstore in Northridge, CA for no particular reason.