Video Licks: Hannibal Buress Rules the Couch on the 'Late Show with David Letterman'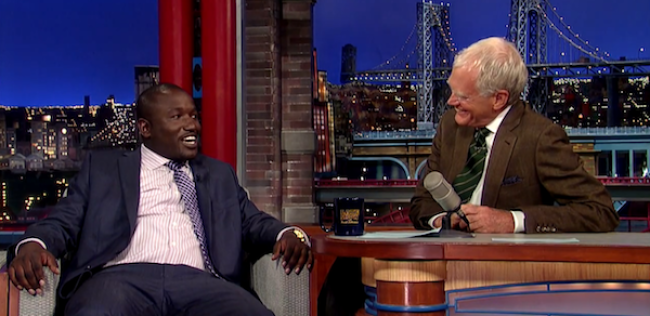 Hannibal Buress delivered a winning interview as he was invited to the coveted Letterman couch for the first time yesterday evening. With spot on comedic delivery Hannibal discussed his future Funny or Die Oddball Festival gig, unhealthy touring habits, greedy NBA mascots, and his fake Starbucks name. Enjoy!
Mentions: Watch Late Night with David Letterman weeknights 11:35/10:35C on CBS. Find out all Hannibal's tour dates HERE.