Video Licks: Round Out A Month of Laughter with The FRESH RICE Comedy Showcase
How quickly this month has breezed by! The summer solstice may be quickly approaching (sniffle), but that doesn't mean you can't still enjoy the last gems of the season. To celebrate renewal and, of course, Asian Heritage Month, we have FOUR sets from the FRESH RICE: New Asian Comedians web series for you. The series has been amplifying new Asian comedian voices all May and we've enjoyed every minute of it. Feast your eyes on the talent that was filmed at CBC Glenn Gould Studio in downtown Toronto for Chinese New Year 2020. Your entertainers include Veronica 'Sassy La V' Antipolo, Tim Wong, Nick Fernandes, and Gina Siva. Enjoy!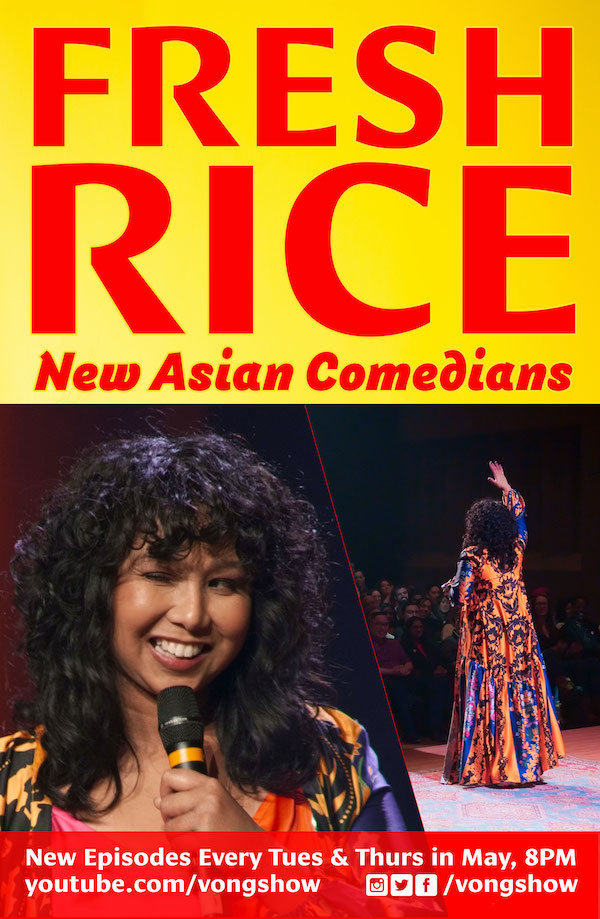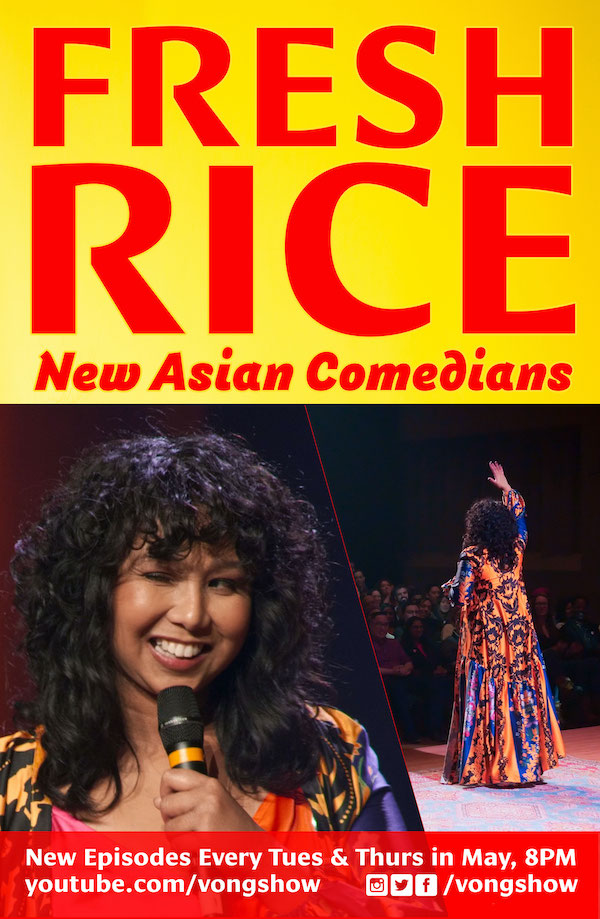 VERONICA ANTIPOLO: Don't be fooled by those luscious locks, Veronica is 100% Filipino and she's making sure all those folks questioning her authenticity are on blast. In addition to rocking her ethnicity, Antipolo is a single mom in her 40s who's ready for some mingling (even if that includes dating her son's pals). The comedian has calculated that's she's been having relations for about 30 years, so that means she's a millennial, right? Cool, now she can be entitled, seek out constant praise, and pay rent forever, too! Does that also mean she can chase down more dates, be they a decade or so younger or out in 2-5 years? Find out now!
TIM WONG: Whether Tim's partaking of the cannabis, the buffet tables, or food grams, he's doing it like a baller. Tim identifies as "hungry and a man." No doubt, nothing to be ashamed of. Quite the contrary, comic confesses that his Instagram feed is all about the food, which means he hasn't had hot food since the platform gave rise. Doh! One thing he doesn't have to worry about is succumbing to an alcohol flush reaction. Although, his relatives may not have faired so well at the club. Wong may be lucky in that respect, but relationships may be something to aspire to. Uh oh.
NICK FERNANDES: In this set you will enjoy one of the most perfect descriptions of a college nickname ever to be devised. The nickname may be an unfortunate one, but "Hersheys kisses wrapped in puff pastry baked to perfection" will always be a winner in our comedy book. Nick doesn't stop there. We get a self-deprecating description of the product of a two "hairy cultures," as well. Once you've recovered from those jokes, you get a feel for Nick's "divorced dad" energy, as well as what happens when a generation abandons faith for "materials things, tech, and food." Hope you like your RAMEN, because Fernandes is preaching it from on high. Enjoy!
GINA SIVA: Before I talk a little bit about Gina's comedy, there's some background information you should know. Apparently, in the Canadian province of Ontario, a substitute teacher is referred to as a "supply teacher." Good to know, especially for this charming standup set. If you haven't guessed already, Gina brings up the unsuccessful attempt to confuse a sub with some classic pronunciation. Gina's love for basketball (mostly the squeaky sneaker sounds) then comes into play as she tries to get a fellow classmate out of English as a Second Language class hell.
Mentions: Watch the sets you missed at the RICE: Asian Comedy Showcase channel. Subscribe to the channel HERE.