Quick Dish Quarantine: TOMORROW 6.8 "WOULD YOU RATHER… with Andre & Maggie" Digital Show on Twitch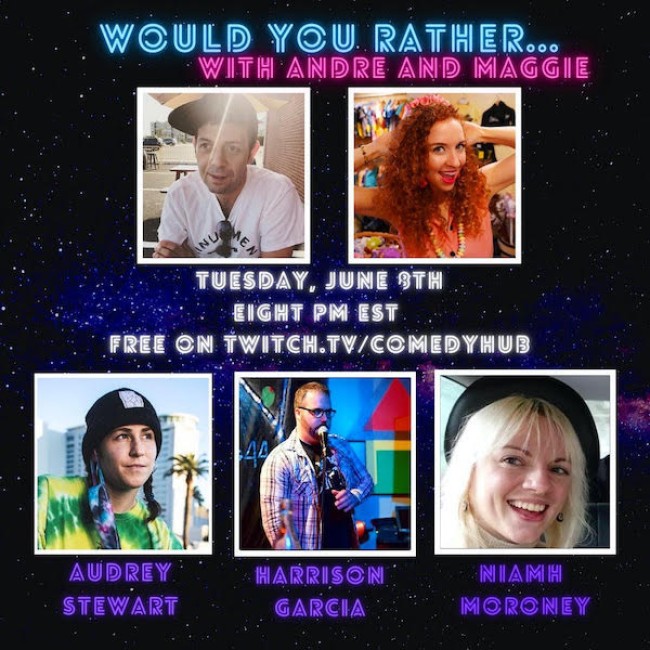 Streaming TOMORROW on Comedy Hub's Twitch, another stellar installment of WOULD YOU RATHER with hosts Andre Medrano and Maggie Maxwell "asking very funny people the very tough…question, many different, ridiculous ways." There's nothing Cake Mama would RATHER be doing than letting you know about all the cool guests your funny familiars will be welcoming. Your digital laugh makers will include:
Audrey Stewart (The Comedy Store, Laugh Factory)
Harrison Garcia (Carabiner Comedy Show)
Niamh Moroney (Super Fun Comedy Show)
Get those precious details below:
Mentions: Show 8pm EST. FREE on Comedy Hub's Twitch. Follow the show happenings HERE.