Video Licks: Refreshments Await at 'HUNT C*NTRY VINEYARDS' Brought to You by KIDS THESE DAYS Sketch Comedy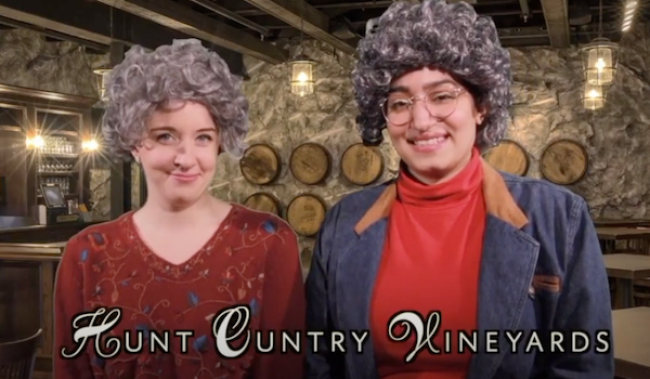 Seniors, winery co-owners and wine merchants, Debbie Hunter (Maggie Maxwell) and Sharon Cunningham (Lida Darmian), want you to know that now is the time to visit their winery! "Reds, whites, sparklings, and rosès" are just waiting to be drunk at their inviting establishment. The vineyard is conveniently nestled in The Fingerlakes. Just do a lil spelunk'n and that "treasure trove" of vino is practically yours. In fact, they've got testimonials that will only solidify what they have to offer. Oh, and if you are confused about the name, it all soon become very clear. Enjoy everything Hunt C*ntry Vineyards has to offer!
This sketch was written & directed by Maggie Maxwell, and stars Maggie Maxwell, Lida Darmian, Sascha Garrey, and Jack Blankenship. It was filmed for Kids These Days Comedy.
Mentions: Watch more Kids These Days hilarity HERE. Follow the group on IG.