Quick Dish LA: PERMANENT VACATION Outdoor Show 10.17 at Permanent Records Roadhouse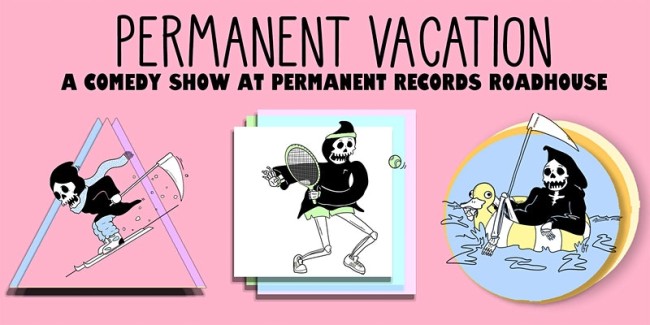 That PERMANENT VACATION is coming for us all, eventually, so why not take one you can enjoy with friends on THIS plane of existence. Sunday, October 17th join some of the best comics in LA for a night of stand-up comedy at the coolest record store/venue/bar, Permanent Records Roadhouse. People still say "cool," right? The amazing lineup will include:
RB Butcher
Caleb Heron
Steph Tolev
Simon Gibson
Madison Shepard
Jenny Yang
Sohrab Forouzesh
hosted by Bailey Norton, Sammy Mowrey, & Tyler Jackson
Time is of the essence. Don't miss this chance for laughter.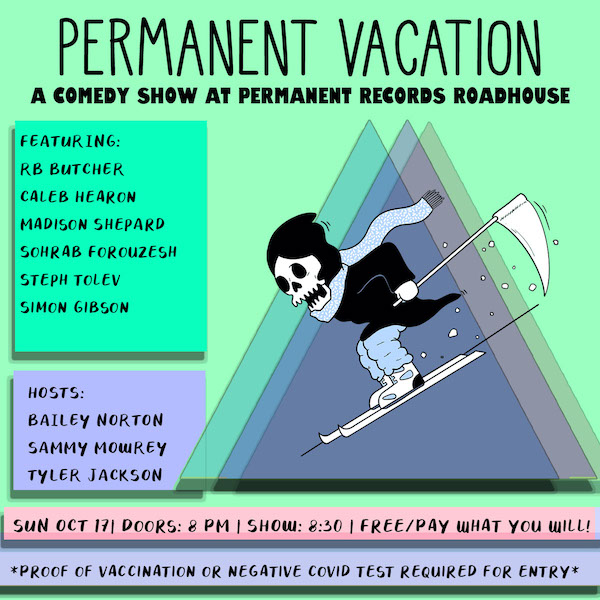 Mentions: Doors 8pm, Show 8:30pm PT. FREE, pay what you will. Location: Permanent Records Roadhouse, 1906 Cypress Ave, LA, CA 90065. Proof of vaxx or negative covid test required for entry.