Video Licks PREMIERE: Ear Candy Alert! Watch & Listen to Ian Lockwood's New Single and Music Video "No Homo"!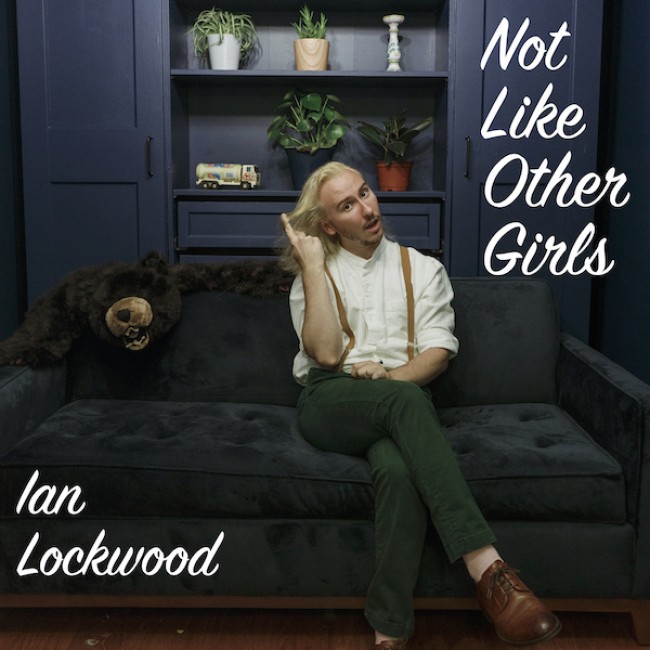 Who's just counting the days before IAN LOCKWOOD'S (Earwolf) new comedy/pop EP NOT LIKE OTHER GIRLS drops? Oh, you don't know the date? It's October 22nd! In the meantime, we have just the thing to tide you over before that grand day arrives. We want to alert you that Lockwood's brand spanking new single from the EP, NO HOMO is available for your viewing this fine fall Friday. With the single, the comedian and song maker explores the stereotype of the "gay lecher." In the video we find a young man in a solo predicament after he realizes his "girl took a one-way flight." No problem! This fella immediately takes it upon himself to explore his options and that includes trying to get romantic with any boy pal he can lure with his tempting charms. Of course, this gentleman is not beyond dreaming of an 1880s situation where cruel social disparities only lead to impassioned, unforeseeable matchups. Think of this sequence as a scenario Father Gabriel (from the Irish sitcom Bridget & Eamon) would dream of. We just know you will be watching this video on repeat all weekend long! Enjoy!
Mentions: Follow Lockwood on socials @mrianlockwood for more info.