Quick Dish NY: JINX Comedy Showcase Debut 10.21 at The Knitting Factory BK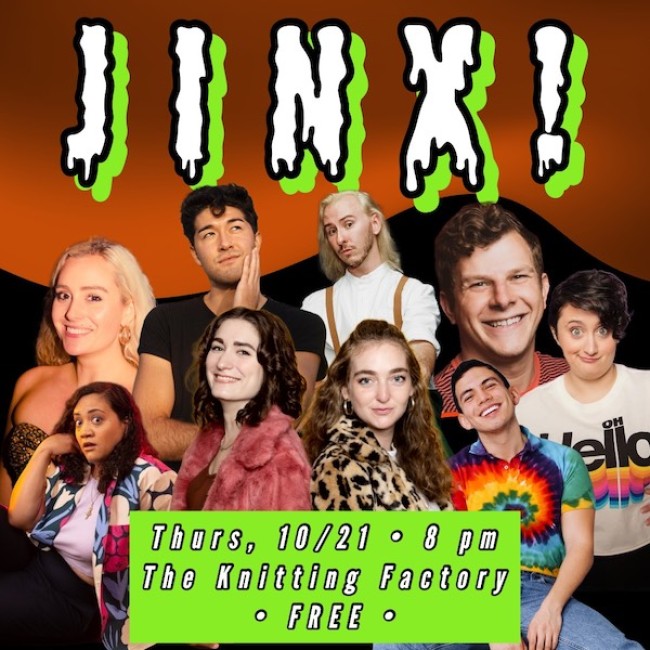 An inclusive humor publication/online tabloid putting on it's first live show in Williamsburg for the prize of zero bitcoin, you say? Tally-ho to the details, please. The folks at that wildly satirical depot, Humor Darling!, will bring you the debut of their show JINX! A Comedy Showcase Thursday, October 21st at The Knitting Factory. The lineup will be brimming with musical comedy and character acts including performers:
Dylan Adler
Erica Diederich
Kim Dinaro
Kyle Gordon
Ian Lockwood
Edson Montenegro
Laura Ornella
Allison Reese Shapiro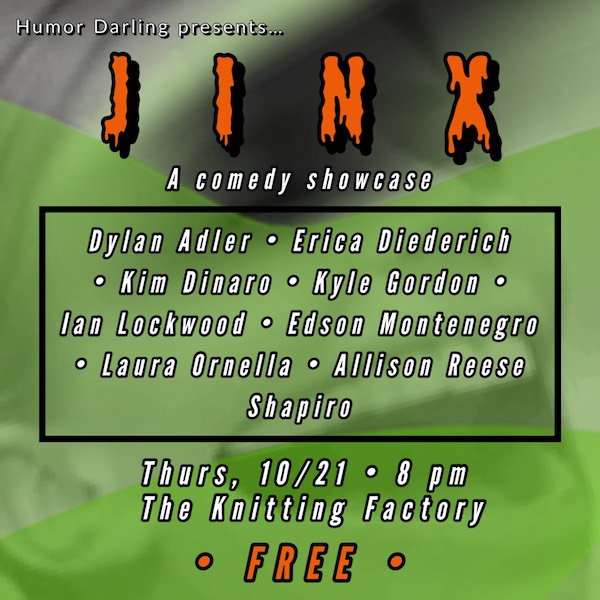 My, oh my, is that an impressive list! Do yourself a solid and be there in the flesh this month. Now cheerio, good-bye, toodle-oo, and hip hip to you, precious macroorganisms.
Mentions: Show 8pm ET. FREE. Location: The Knitting Factory, 361 Metropolitan Ave, Brooklyn NY 11211. Humor Darling! is run by Laura Ornella and Baylor Knobloch who make online content and produce shows just for YOU.