Quick Dish Quarantine: 10.23 Don't You Dare Miss The Rebroadcast of THE MADS' "Walk The Dark Street" Live-Riff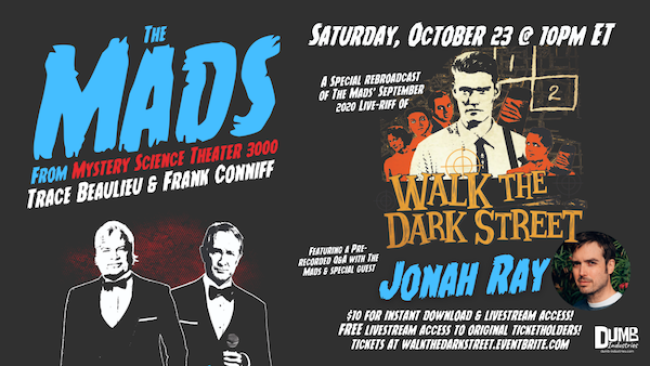 Jeez, you missed it the first time, so get with the program. THIS Saturday, October 23th THE MADS return to your screen for the rebroadcast of their live-riff of Walk The Dark Street. A year ago Dumb Industries brought you the program where your favorite duo took on the 1956 American film noir B-movie, directed by Wyott Ordung and starring Chuck Connors. They also had a delightful Q&A with the MST3K universe's Jonah Ray. Well, lucky you has the opportunity to purchase a ticket for the event that grants you INSTANT ACCESS to download the recording of the livestream AND allows you to join the gang for a live re-broadcast of the show October 23rd. If you previously bought a ticket, guess what? You can access it for FREE. More info below! Also, you are welcome!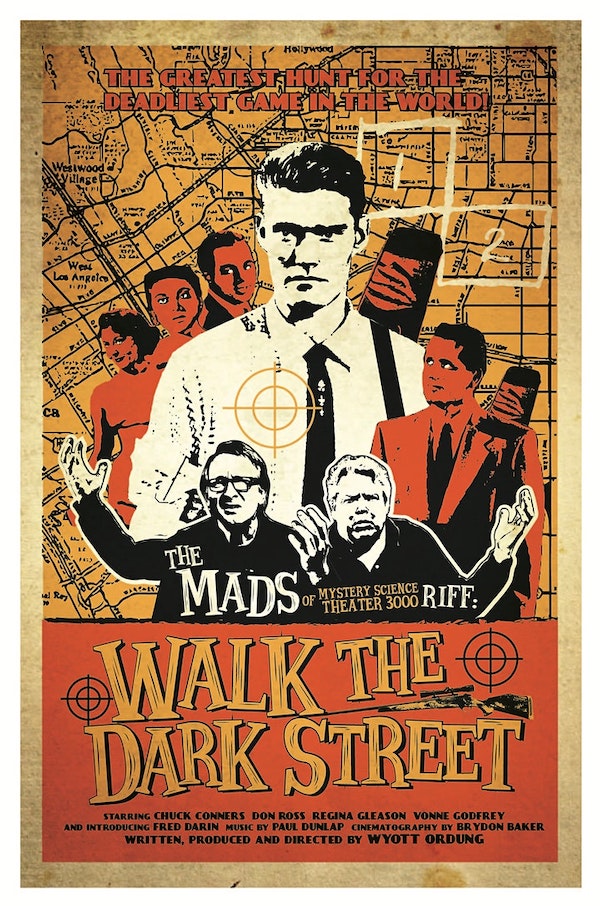 Mentions: Purchase tickets HERE. Online event, so relax!