Quick Dish NY: FAKERZ DOZEN Live Comedy Game Show 11.17 at Asylum NYC
Hmmm, apparently a rolling pin can be dropped vertically directly on a toe to cause immense pain. Who knew baking Ted Lasso biscuits could be so dangerous? On that note, you've heard of a Baker's Dozen (the history of which is crazy), right? Well, now there's a FAKERZ DOZEN! Be a part of the new live comedy game show where J.W. Crump (NBC, CMT, Gas Station Horror) hosts a challenge in which three comedian must "spot the lie" as they are presented with 12 truths and one giant sweet roll of a FAKER. Not only will you be treated to fine gameplay November 17th at Asylum NYC, but you will also be privy to original sketches, musical guests and sponsored prizes. If you were all over programs like @midnight, Taskmaster or Remote Control, this freshly baked take on the TV game show format is aimed to please. Just one week away!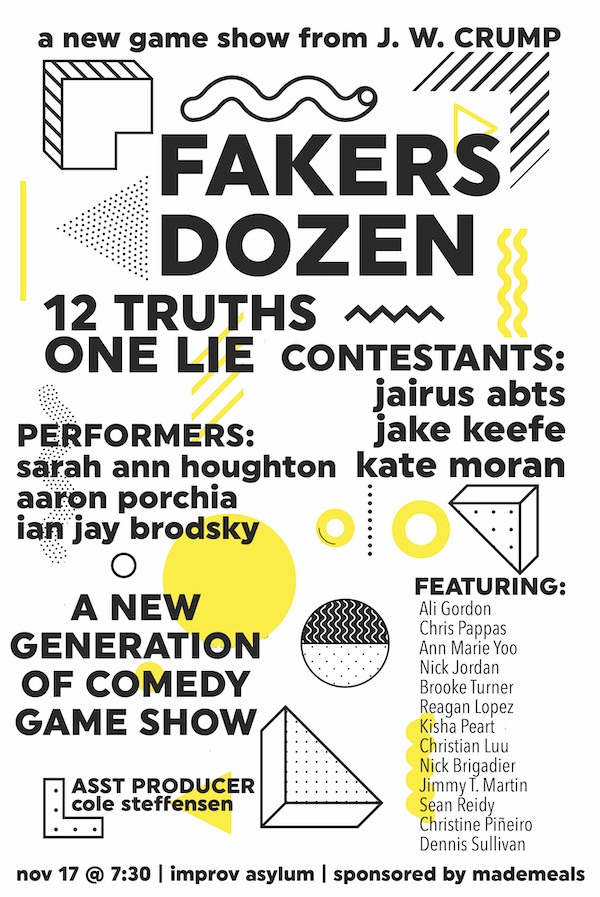 Mentions: Show 7:30pm ET. Tickets HERE. Location: Asylum NYC, 307 W 26th St, New York, NY 10001.