Quick Dish: COOL Off with Some Super Chill Comedy TONIGHT at Sleepaway Camp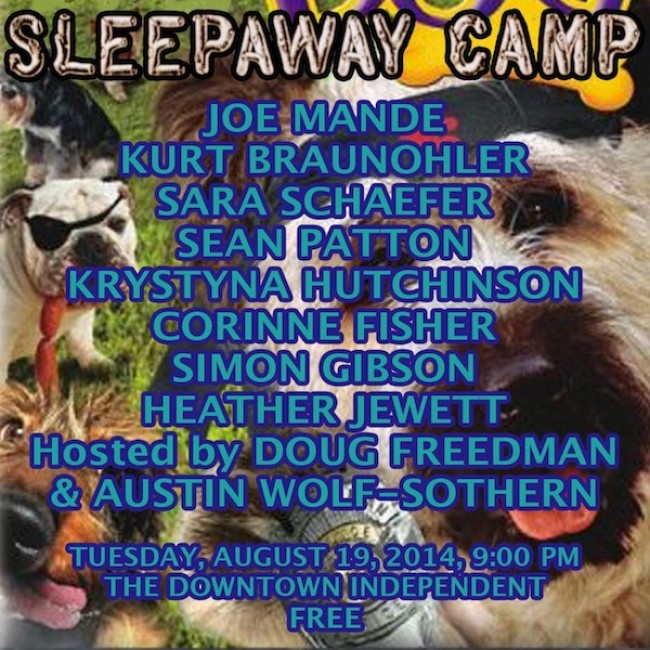 We're pretty much past those dog days of summer but it's still warm as a nuked Hot Pocket. What better way to cool off than a night of laughter at LA's favorite Tuesday night comedy show, Sleepaway Camp. TONIGHT (Aug 19) enjoy some movie theatre A/C, tasty snacks and this invigorating lineup:
JOE MANDE
KURT BRAUNOHLER
SARA SCHAEFER
SEAN PATTON
KRYSTYNA HUTCHINSON
CORINNE FISHER
SIMON GIBSON
HEATHER JEWETT
Hosted by DOUG FREEDMAN & AUSTIN WOLF-SOTHERN

Summer '14 may be the best yet!
Mentions: Show 9pm. FREE! The Downtown Independent is located at 251 S. Main St., LA.