Quick Dish NY: WE LOVE A THEME 2.22 at Pete's Candy Store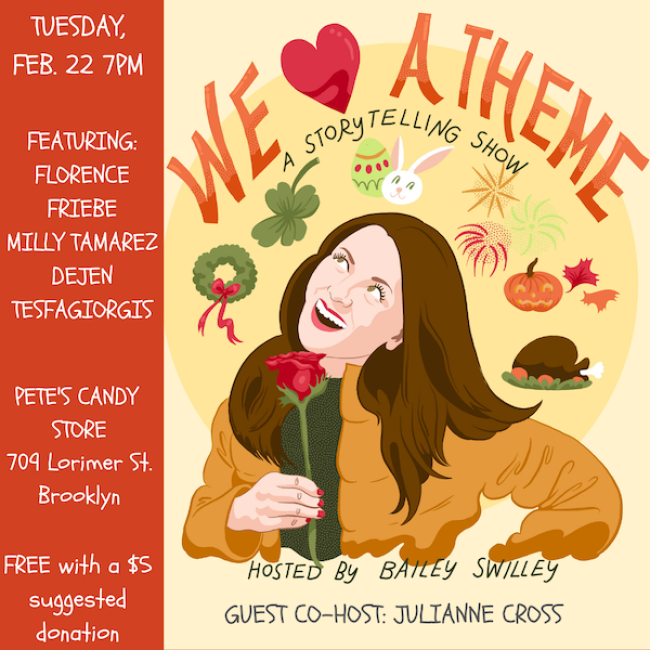 Anyone else buying themself a heart shaped candy box(es) of ONLY the chocolates THEY prefer this month? Say NO to walnuts! OK, good. Speaking of sweets, head on over to Pete's Candy Store February 22nd where hosts Bailey Swilley and Julianne Cross will present WE LOVE A THEME: A Storytelling Show. As luck would have it, the show's theme this month will be LOVE. Who DOESN'T need a little heart thumping? You hopeless romantics will be treated to "funny, heart-warming and cringe-y tales" from comedians:
Florence Friebe
Milly Tamarez
and Dejen Tesfagiorgis!
Can you handle it?!!! Don't miss a single delicious minute.
Mentions: Show 7pm ET. FREE ($5 suggested donation). Location: Pete's Candy Store, 709 Lorimer St, Brooklyn, NY 11211. 21+. Poster is designed by Maddie Fisher.