Quick Dish LA: Celebrate Women's History Month with MERMAID COMEDY HOUR TONIGHT at The Hollywood Improv Lab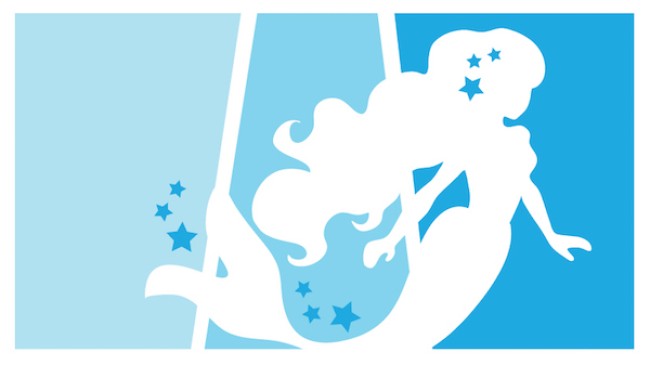 Did you know that this day in history marks the birthday of the most decorated gymnast of all time, Simone Biles? You may cry when you try to do the splits, but that shouldn't stop you from celebrating this day, as well as Women's History Month! Gymnastics isn't all women excel at, of course. The great women of comedy are also to be applauded this day! TONIGHT at The Improv Lab, get your funny on with some top notch female comedic performers! The MERMAID COMEDY HOUR event will include performances from:
Danielle Arce (NBC)
Lynn Maleh (Netflix)
Bianca Cristovao (HBO)
Fifi Dosch (Comedy Central)
Lisa Curry (Jim Jeffries Show)
Rachel Wolfson (Jackass Forever)
Produced & hosted by Valerie Tosi (Conan, IFC, Netflix) & Joleen Lunzer (Amazon, FOX, Armed Forces Entertainment)!
No balance required for this celebration, so go grab those tickets real quick!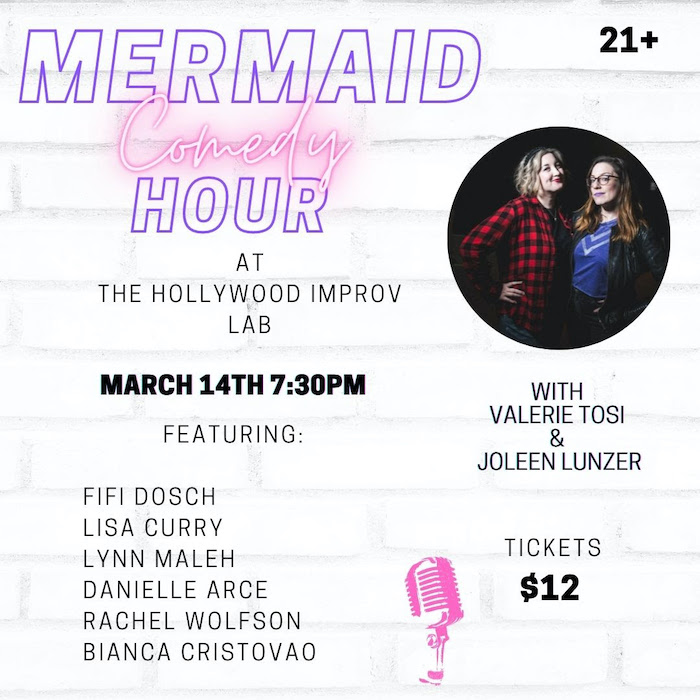 Mentions: Show 7:30pm PT. $12 tickets. 2 item min & must provide proof of vaxx. 21+. Social distancing will not be required for fully-vaccinated shows. Location: The Improv – Lab, 8162 Melrose Ave, Los Angeles, CA 90046, Cross-Streets: Melrose & Kilkea Dr, one block from Crescent Heights. Be a mer-hero and follow the show on social media!