Tasty News: Listen to Star of The HBOMax Series "Somebody Somewhere" JEFF HILLER Get Frank About Comedy, Acting & Morphea Only on BALD TALK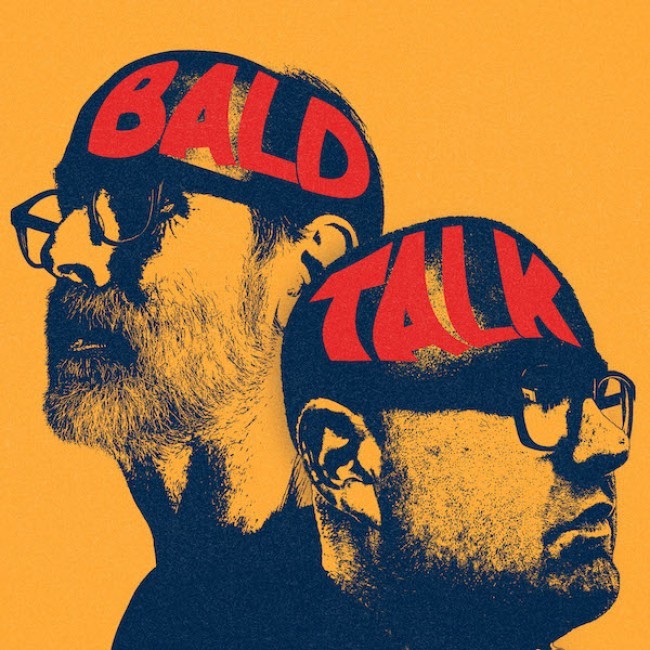 "ONLY on BALD TALK" (wonderfully catchy jingle btw) can baldies, non-baldies, and baldy allies enjoy riveting, hilarious conversations between hosts Brian Huskey and Charlie Sanders and their interviewees, ie. celebs, actors, musicians, directors and more! NOT ONLY do the hosts cover topics on being bald in the literal sense, but anything and everything that might pop up in conversation. On the latest episode, the super charming improvisor and actor, JEFF HILLER, joins in on some Bald Talk with JUST Brian, because Charlie's what they call "away on assignment." Jeff "Boom Boom" Hiller currently plays the character Joel on the HBOMax series, "Somebody Somewhere," a man who, according to the Home Box Office, "finds his vision-board dreams of faith, family, and high-end kitchen appliances dashed in a spiral of joy, shame, music, and stress rashes after befriending his high school idol, Sam," played by Jeff's co-star Bridget Everett. During the episode, Jeff discusses the combover he sports on the show, which originally was a character choice of the actor, but soon became a necessity due to Hiller's Morphea related hair loss. In addition bald story exchanges, the two talk improv group days, using baldness for comedic effect, the anxieties of the actor life, the rigors of auditioning, how the pandemic impacted their careers, and that time Brian got the movie role the show's guest thought he nailed! Kick off your week with a most enjoyable and funny listen.
Mentions: Listen to more BALD TALK episodes at Apple Podcasts. Follow the show HERE. Bald Talk is produced by Campfire Media. Look for new episodes every Wednesday!