Added on April 27, 2022
CakeMama
Internet Explorers , Manhattan , Mark Vigeant , Memes , Metaverse Internet Fest , Vibes
Quick Dish NY: INTERNET EXPLORERS 'Vibes, Memes & The Metaverse of Madness' 4.30 at Caveat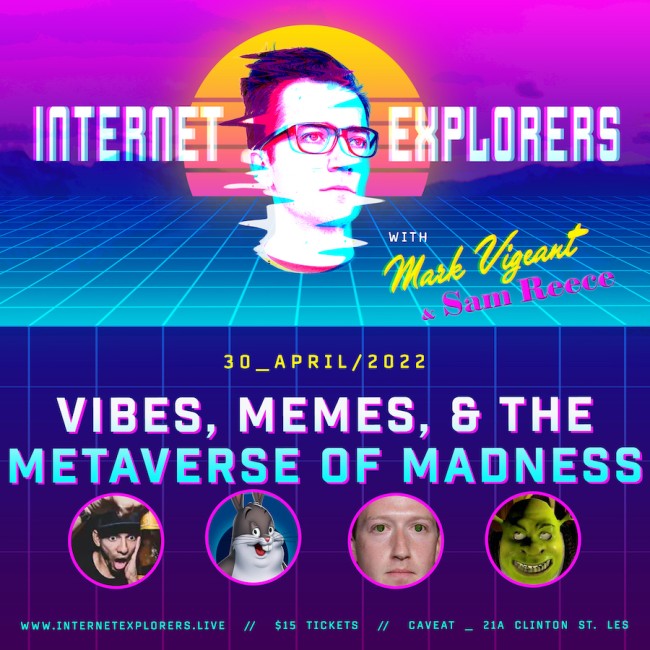 This Saturday, April 30th, Internet Explorers partners with Digital Void to put on the first "Vibes, Memes, and the Metaverse: Internet Festival!" at Caveat. The interactive fest will feature the web's most critical, funny, and engaging thinkers, which includes your Internet overlord and tech demystifier supreme, Mark Vigeant. Tweak that VR helmet and join this bunch on an expedition through the recesses of the metaverse, stopping to examine the "most esoteric, strange, and ridiculous memes" around. The "extremely silly, unsettling surreal, and absolutely hilarious" ride will feature:
Katie Hartman (JFL, TruTV)
Monique Moses (Netflix, UCB)
Katie Notopoulos (BuzzFeed News)
Yoni Lotan (Russian Doll, High Maintenance, The Tonight Show)
Jenn Schiffer (Tech professional)
Rob Engelsman (Annex88)
& Brooklyn-based composer, producer, bassist and keyboard player Darren Solomon!
with Mark Vigeant & Sam Reece!
Can you handle this virtual world dissecting adventure?! Then go do the clicky click below.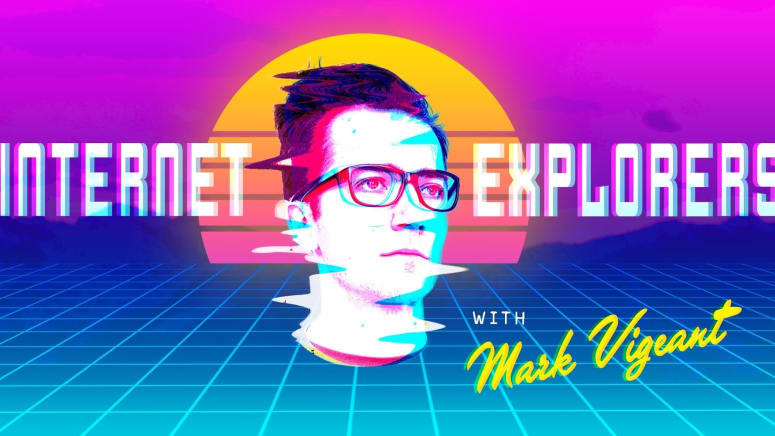 Mentions: Doors 9pm, Show 9:30pm ET. IE $15 in advance, $20 at the door. $5 to livestream from home. Digital Void tix THERE. $25 for a festival pass in advance. Location: Caveat, 21a Clinton Street, Manhattan. All attendees must present proof of full vaccination to enter. No outside food or drink is allowed. Feed the SEO beast.