Quick Dish LA: PERMANENT VACATION Comedy Show 5.22 at Permanent Records Roadhouse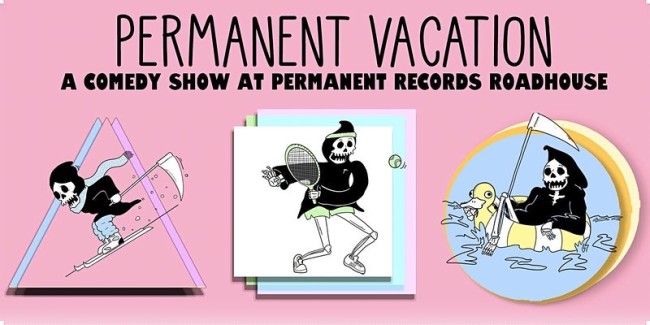 Did someone say vacay? Gimme, gimme, gimme. OK, it may not be on the beach in the Bahamas, but it's the next best thing! Enjoy the stint of cool LA weather and comedy before the heat onslaught THIS Sunday at Permanent Records Roadhouse. PERMANENT VACATION comedy will be bringing you tons new stand-up hosted by trailblazers Bailey Norton (Reductress), Sammy Mowrey (Adult Swim) and Tyler Jackson (SF Sketchfest). The lineup is as follows:
Anna Seregina
Brodie Reed
Christine Medrano
Irene Tu
Max Beasley
Robbie Bruens
Not bad, eh? Enjoy quality stand-up at the best damn record store/venue/bar in all of LA. Now back to figuring out what Raised by Wolves is all about.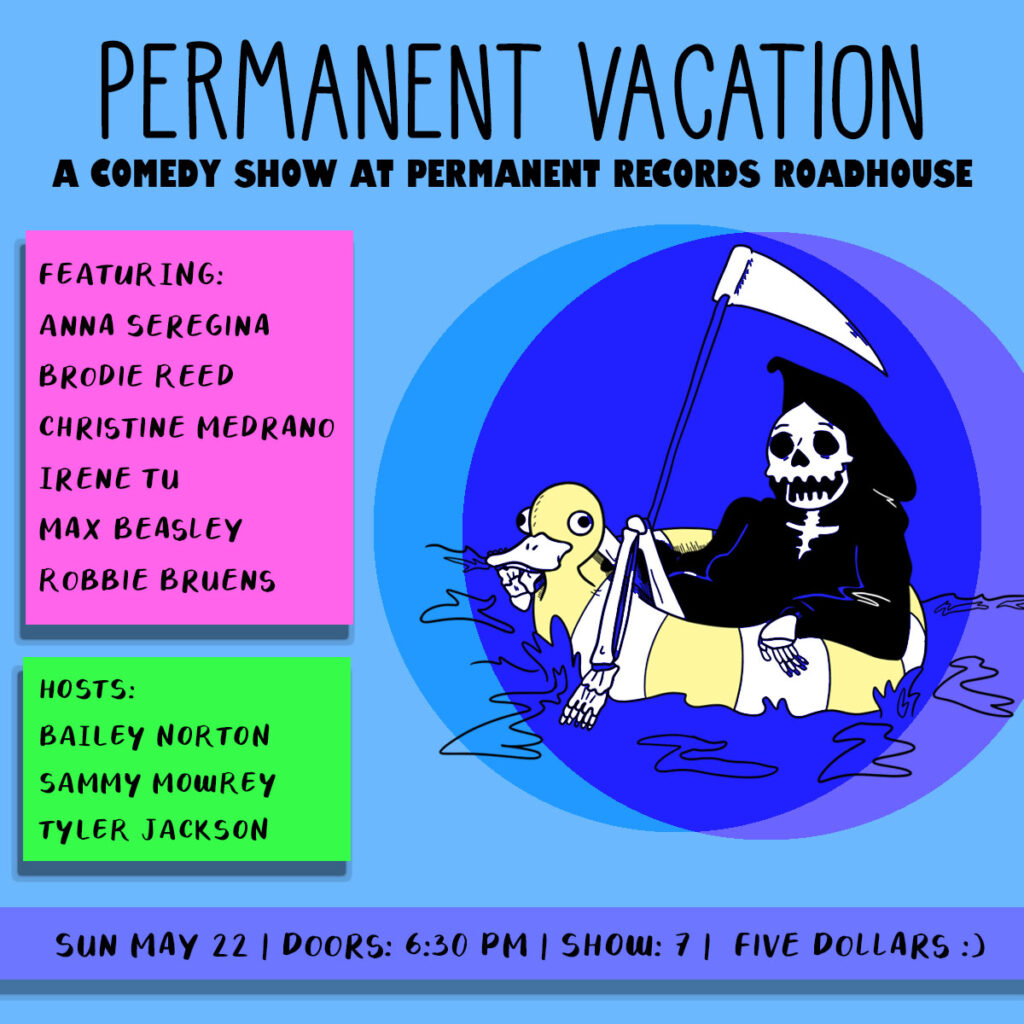 Mentions: Doors 6:30 PM, Show 7:00 PM PT. Tickets $5. 21+. Plenty of street parking. Location: Permanent Records Roadhouse, 1906 Cypress Avenue, Los Angeles, CA 90065. (Word on the street is if you stick around the bar afterwards, there will be something fun going on). Follow the show. Feed the beast.