Quick Dish Online: 'DALIA MALEK: Another Castle' Preview Show Tomorrow on RushTix
What? It's raining in Los Angeles. All the better excuse to spend the weekend cozied up with some comedy. TOMORROW, June 18th, on RushTix, join comedian Dalia Malek (Ground Floor, Interruption Show, Comedy in English) for a DALIA MALEK: Another Castle virtual comedy stand-up show. Malek's humor gravitates between the silly to the downright dark, but all the while maintains those satisfying hilarity levels. She may "playfully loathe humanity," but that doesn't mean she doesn't appreciate an enthusiastic audience. This weekend YOU can catch her workshopping jokes from her solo hour for the Edinburgh Fringe Festival 2022. The fest was supposed to happen for the comic in 2020, but everyone knows how well that year went. Come seek the Egyptian-American stand-up based in Cali deliver comedy focusing on "chronic personal failures, career blunders, health woes, carefree childlessness, avoidance of strangers, and find love as she realizes that, just like the Mario Bros.' quest to save the Princess, her hopes and dreams are in another castle." Aaahhh. Dalia's guest for the evening will be Bay Area comic K. Britney Davis. Don't miss out on this funny, cathartic event!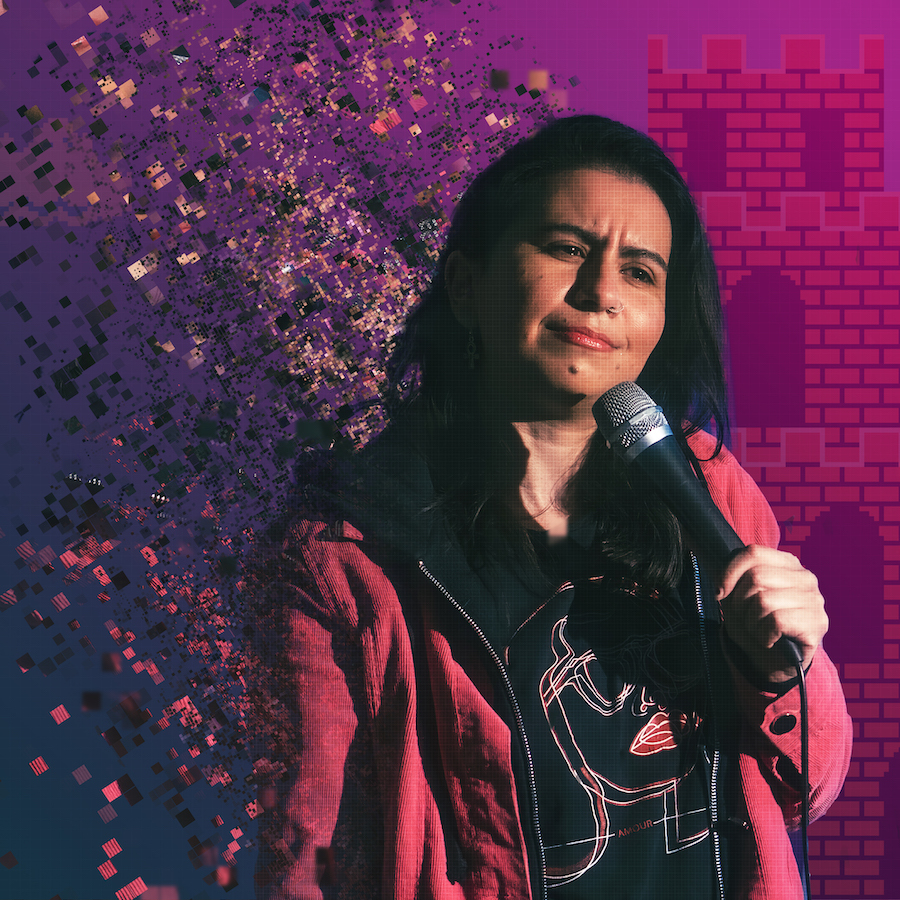 Mentions: Show 6pm PT. $10 tickets here. Live studio audience selected from ticket buyers. Live Q&A from the audience chat. Follow Dalia on IG & Twitter. Feed the beast.