Quick Dish NY: SOUNDS GREAT! Comedy Show 7.26 at Our Wicked Lady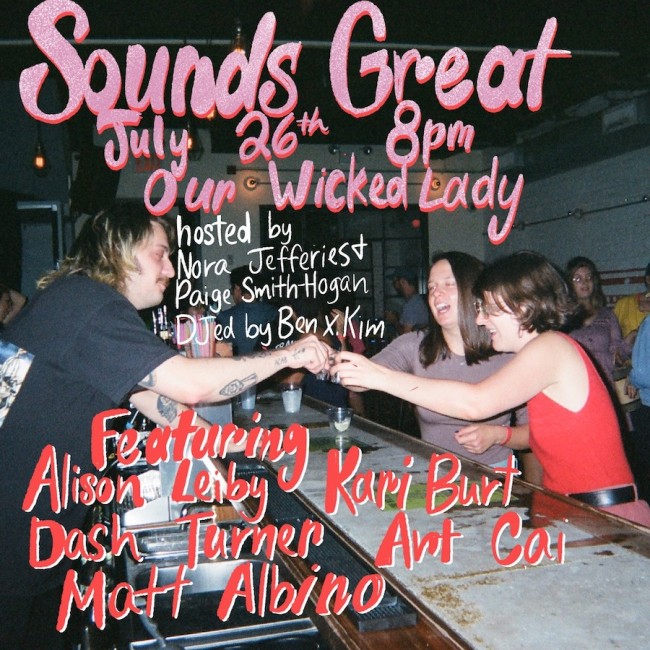 Whenever you are in search of a phenomenally edgy and horrifying definition, seek out the Urban Dictionary! According to this tome of eyebrow-lifting knowledge, the expression Sounds Great is "the perfect response – to any particular question/suggestion/opinion – that a man can give. It could mean nothing; and it could mean everything." It gets a bit R-rated after that, but you get the picture.
In this case, it means EVERYTHING. Tuesday,July 26th, join Nora Jefferies and Paige Smith-Hogan as they run through all the moments that have prompted them to say "sounds great" both genuinely and sarcastically. You will also be able to hear from audience members sharing their own candid "sounds great" encounters (who will also be doubling as the show's unofficial social media photogs). This time the mix of rising and established performers will include:
Alison Leiby (Oh God, A Show About Abortion)
Dash Turner (Rutherford Falls)
Kari Burt (Seasoned Comedy)
Art Cai (Seinfeld Presents…)
Matt Albino (DOMA: The Show)
Sounds Great! No sarcasm intended. Enjoy!
Mentions: Show 8pm ET. FREE! Location: Our Wicked Lady, 153 Morgan Ave. Follow the show. Feed the beast.