Tasty News: DAVE MERHEJE's One-Hour Comedy Special "I Love You Habibi" Premieres Tomorrow on Crave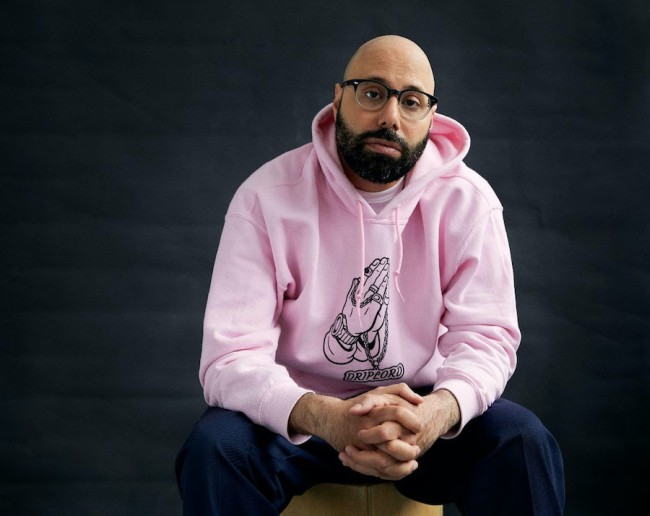 Juno Award winning Canadian comic DAVE MERHEJE's new comedy special I Love You Habibi will premiere TOMORROW, July 29th on Crave. The special was filmed in front of a live audience during the 2020 JFL Montréal, focusing on the themes of family and therapy. I Love You Habibi is a love letter to his family and home featuring the comic's signature stand-up style with a backdrop of the Ambassador Bridge, and interviews of his parents and siblings. Merheje will use the special to talk about growing up in Windsor, Ontario with his Lebanese family and going to therapy in a culture that's not the most accepting of that kind of thing.
Dave Merheje co-stars alongside Daisy Ridley in the upcoming feature Sometimes I Think About Dying, directed by Rachel Lambert. Dave also plays the recurring role of Ahmed on the award winning comedy series Ramy on Hulu. Dave has made multiple appearances as a stand-up at Just For Laughs Festival, JFL42, Winnipeg Comedy Festival, the Halifax Comedy Festival, and the Melbourne International Comedy Festival. In 2018 Dave released Good Friend Bad Grammar, which won the 2019 Juno Award for Comedy Album of the Year. His comedy special Beautifully Manic can be seen on Netflix as part of Comedians of the World. Do yourslef a solid and enjoy the weekend with Dave and his comedy.
Mentions: Check out I Love You Habibi on Crave starting TOMORROW. I'm looking at you Canadian. It's time to pal up with your US friends to watch! Follow Dave on IG and Tik Tok. Feed the beast. Feature image by Manhire.