Quick Dish NY: TOO CLOSE FOR COMFORT Show Tomorrow at The PIT Loft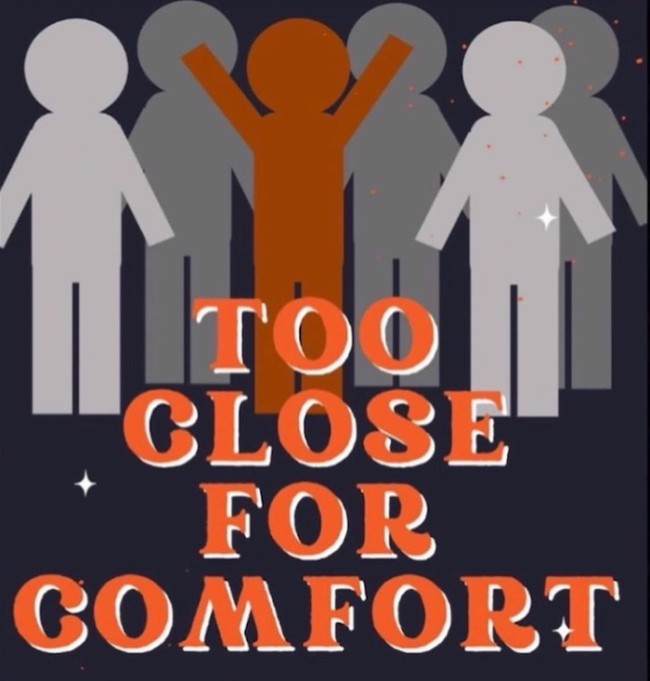 After two years of social distancing, it's time to get metaphorically CLOSE, folks! Join TOO CLOSE FOR COMFORT Improv, TOMORROW, August 4th at The PIT Loft, for a show where two teams of New York's best and most adorable improvisers (per their parents) will perform a "Close Quarters" improv set. It gets better. Every scene exists simultaneously in different spaces! What the whu?!!! Yes, you read that correctly. This "dynamic and unique" show will have you jonesing for that intimacy you've gone too long without (and that momma said was necessary to thrive). The lineup of feature players will include:
Carolyn Egan
David Bluvband
Andy Vega
Brandon Dzirko
Noa Naaman
Shand Thomas
Josh Nassar
Madeleine Lloyd-Davies
Florence Friebe
Ian Herrin
Jaime Lutz
Andrew Barlow
Jon Dimakopoulos
Rachel Taenzler
Rod O'Toole
& Tim Mahoney.
YES, those are some enticing names to gawk at. Continue that endearing gaze TOMORROW because we know you NEED it!
Mentions: Show 8:30pm ET. Tickets HERE. Location: The PIT Loft, 154 West 29th Street, b/t 6th & 7th, New York, New York 10001. Feed the beast.