Quick Dish LA: BRODY STEVENS FESTIVAL of FRIENDSHIP 818 WALK 8.20 in Reseda Park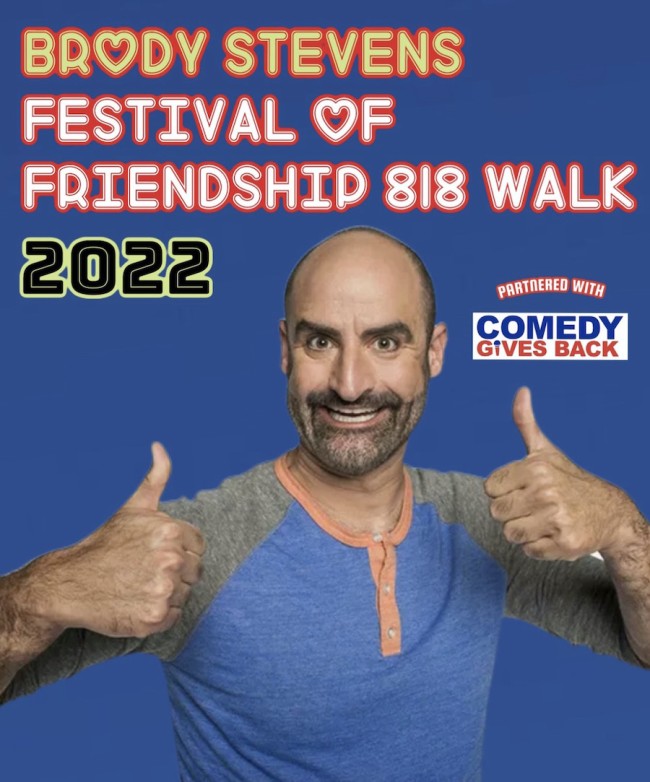 In celebration of the late but never forgotten comedian, Brody Stevens, Comedy Gives Back will partner with the BRODY STEVENS FESTIVAL of FRIENDSHIP 818 WALK in The Valley this month. YYYYES!!!! The event will take place in Reseda Park Saturday, August 20th. The 818 Walk will directly benefit the organization dedicated to acting as a safety net for comedians in need of mental health services and addiction treatment. The walk itself will take place on the streets of Reseda, in cooperation with the city and local law enforcement.
The comedy community lost Brody Stevens in 2019, but his legacy goes on to help others in need. The registration fee for participants is $50 (and $60 the day of), with proceeds directly benefiting the Comedy Gives Back organization. Participants will also receive a special Brody gift bag! Preceding the walk, will be the unveiling of the Brody Forever 818 mural. Participants are invited to a post-walk rally ceremony that will include guest speakers, comedians, and music/food. The Comedy Store will also be honoring Brody with a special Brody Stevens 818 Day show on Thursday, August 18th to raise awareness about the walk on Saturday. Don't miss out on a local celebration paying honor to a genuinely amazing human being!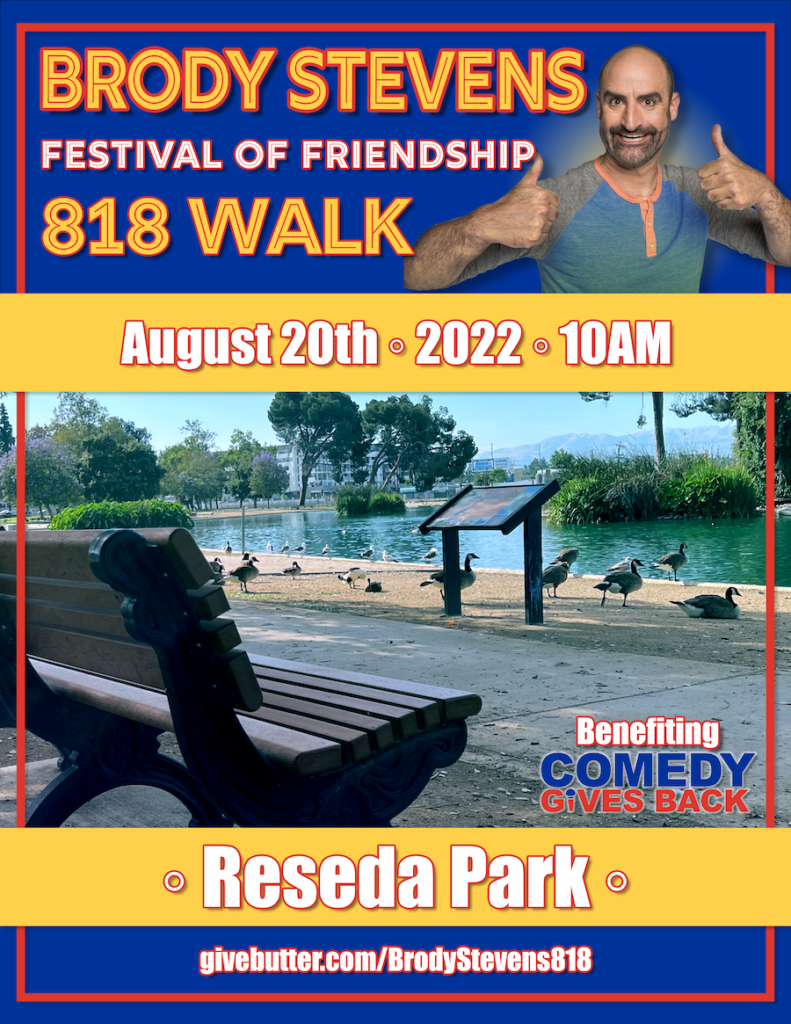 Mentions: Festivities begin 9am at Reseda Park. Registration begins at 10am, and walk scheduled 11am to 1pm. Post-walk rally from 1 to 3pm. Participants can sign up here. Follow the Brody Stevens Festival of Friendship 818 Walk on Instagram HERE. Feed the SEO, if you like.