Quick Dish LA: IN-UNIT LAUNDRY Comedy Tomorrow 8.9 at Lyric Hyperion
Is it kismet that I just watched Everything, Everywhere, All At Once this weekend, and am now composing a post about a laundry-adjacent comedy show? Maaaaybe. Perhaps, the only connection is that I'm telling you that YOU NEED some comedy in your life to soothe the soul or an adorable animatronic raccoon (but that's not available in this timeline). TOMORROW at Lyric Hyperion, join IN-UNIT LAUNDRY hosts M.K. Paulsen and Simon Gibson as they present the fresh and folded, highly accessible stand-up show featuring the most talented comics around. This week's lineup is, again, better than a laundry cycle with a rogue red sock in the mix. Behold:
Dana Gould
Jamel Johnson
Chris Fairbanks
Kimberly Clark
Lisa Laureta
Justin Clark
Now go put googly eyes on some objet, after you buy up those tickets!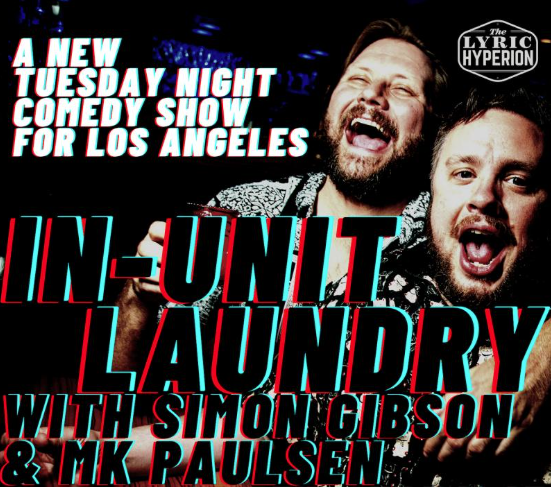 Mentions: Doors 7pm, Show 8pm PT. Tickets HERE. Location: Lyric Hyperion, 2106 Hyperion Ave, Los Angeles, CA 90027. Follow the show. Feed the beast.