Quick Dish LA: POPULAR KIDS CLUB with Secret Headliner TONIGHT at Permanent Records
You know what day it is. It's time for another meeting of the POPULAR KIDS CLUB at Permanent Records Roadhouse. This is no ordinary congregation, however. TONIGHT the headliner is a SUPER SPECIAL TOP SECRET SURPRISE! Of course, it won't be one of those annoying surprises, like getting a parking a ticket, or getting a letter from the IRS. This one will be AMAZING (considering the quality of past guests on the show). In addition to that treat, you will enjoy performances from:
Jamie Loftus
MK Paulsen
Camirin Farmer
Keith Johnson
Aaron Hertzog
hosted by Luke Weinecke!
Yep, this event is looking brighter by the minute! Do not miss out because it'll be a hell of a show. Worth missing an episode of Extraordinary Attorney Woo? YES (but don't worry, the episode will still be waiting for you). Enjoy!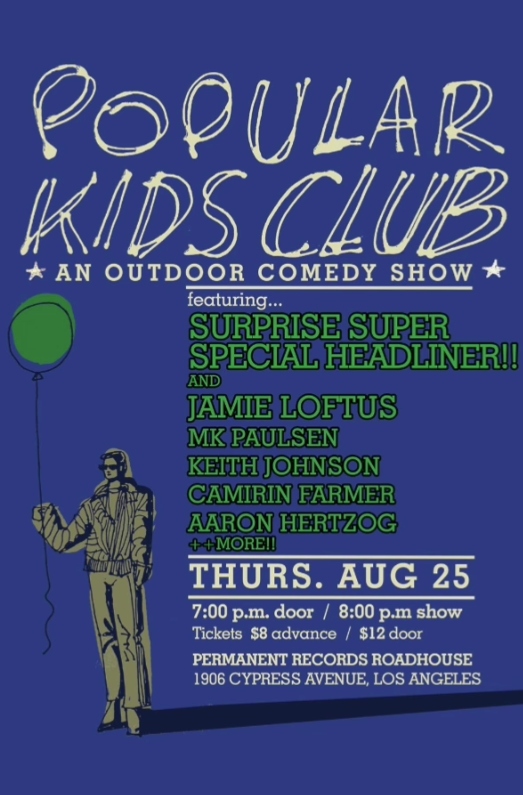 Mentions: Show 8pm PT. Tickets HERE. Location: Permanent Records Roadhouse, 1906 Cypress Ave, Los Angeles, CA 90065. Follow the show. Feed the SEO. All are welcome!