Quick Dish LA: IN-UNIT LAUNDRY Comedy Tomorrow at The Lyric Hyperion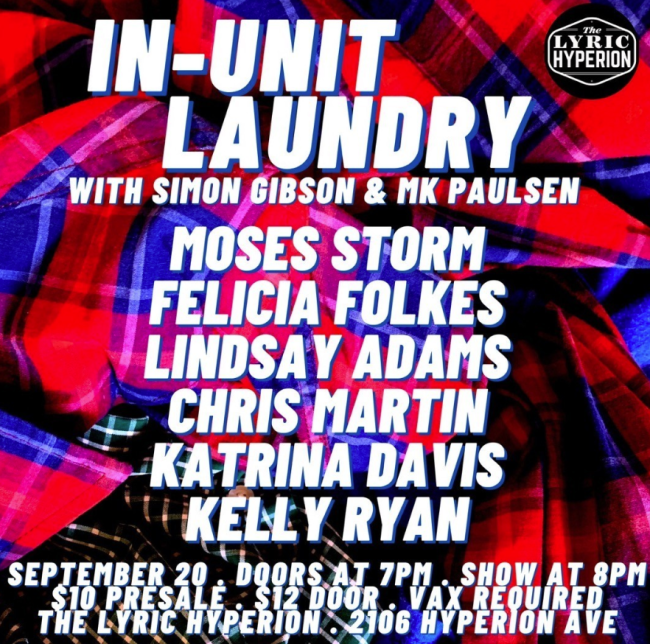 Ever wish you were part of a group of disparate fugitives fleeing interplanetary tyranny on an impressively powerful starship? Well, stop that daydreaming and get thee to a comedy show! Tomorrow join hosts M.K. Paulsen and Simon Gibson for a wild, Bounce-fresh good time! The Lyric Hyperion will be teeming with hilarious IN-UNIT LAUNDRY talent including:
Lindsay Adams
Katrina Davis
Felicia Folkes
Chris Martin
Kelly Ryan
Moses Storm
How much fun is doing this kind of laundry? LOADS. I will walk myself out now. Enjoy!
Mentions: Show 8pm PT. Location.  $10 tickets HERE. Location: Lyric Hyperion, 2106 Hyperion Ave, Los Angeles, CA 90027. Follow the show. Show every Tuesday. Feed the beast.