Tasty News: Starting THIS November An ALL-NEW Way to Experience THE MARY JO PEHL SHOW
Want your Mary Jo Pehl Show experience more unfettered this holiday season? Then you will be over the mood about this tremendous announcement. Starting in THIS November, The Mary Jo Pehl Show Clubhouse will offer AD-FREE access to EVERY livestream of your favorite comedy variety show, including Movie Jo Night and other special events, with memberships starting at just $1/month. Woohoo! As a Piemento Clubhouse member ($1/month), you will gain ad-free livestream access to every episode of show, including every Movie Jo Night and special events, plus access to Mary Jo & Chris's private blog! Ooooh. The Garden Gnome membership ($5/month or $10/month identical plans) gives you everything from the Piemento level, PLUS you will be able to watch every episode of The Mary Jo Pehl Show, Movie Jo Night, and EXCLUSIVE BONUS content ON DEMAND! How generous you'd like to be depends on you! Now that's something to wiggle your toes over! Check for updates at Dumb Industries.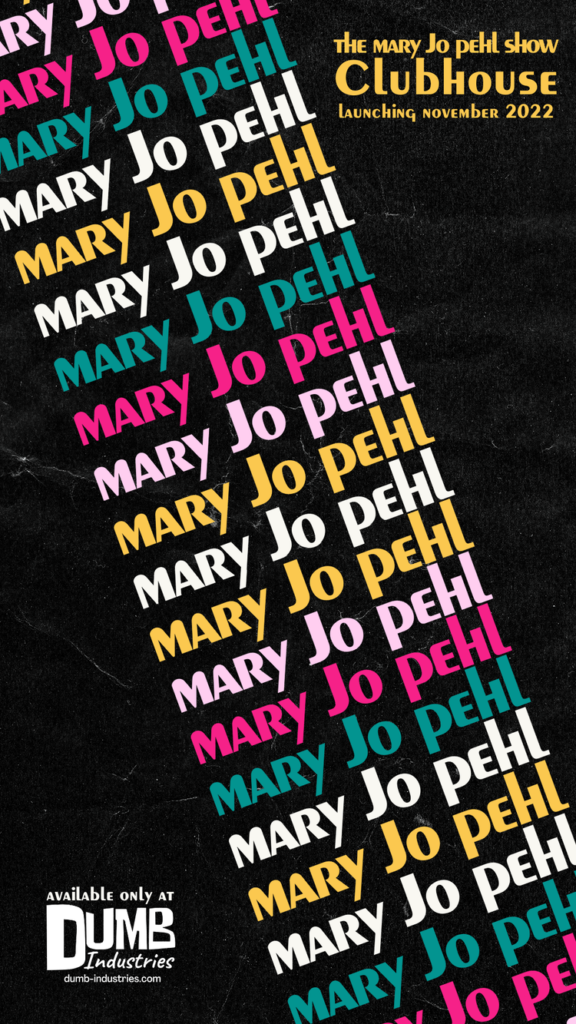 Mentions: More info and merch at Dumb Industries.