Tasty News: MATT BRAUNGER'S Hilarious Special with A Twist "DOUG" Premieres TONIGHT on Moment
Amid all the chaos that is happening in our world at present, it's nice to have something solid to rely on. When you experience MATT BRAUNGER'S comedy, you can always count on feeling much more centered than you began. His tales have stuck with me for days, weeks, and even years after listening to them. Heck, I still remember the one bit where he described the harrowing event of being stuck behind a vehicle piled dangerously high with junk on an LA freeway. (Angeleno's can ALL relate to that!) TONIGHT'S stand-up event on Moment is guaranteed to fill you with those same positive, ultra memorable energies. The NEW special is called DOUG which is a collection of personal experiences and observations covering topics like, celebrity, fatherhood, pandemic road trips, biker dudes, bachelor parties, bar life, a Pirate Queen wife, Nashville, drugs, and most importantly, that "bruh" dude that Braunger met on an unforgettable holiday excursion.
Braunger was poised to record an hour in early 2020, but all the clubs shut down. Per Matt,
"Luckily, my job went away just in time for me to be a stay-at-home dad, which I did for a year. During that time, stage comedy came back and I threw away much of that original hour for what we have now which is Doug."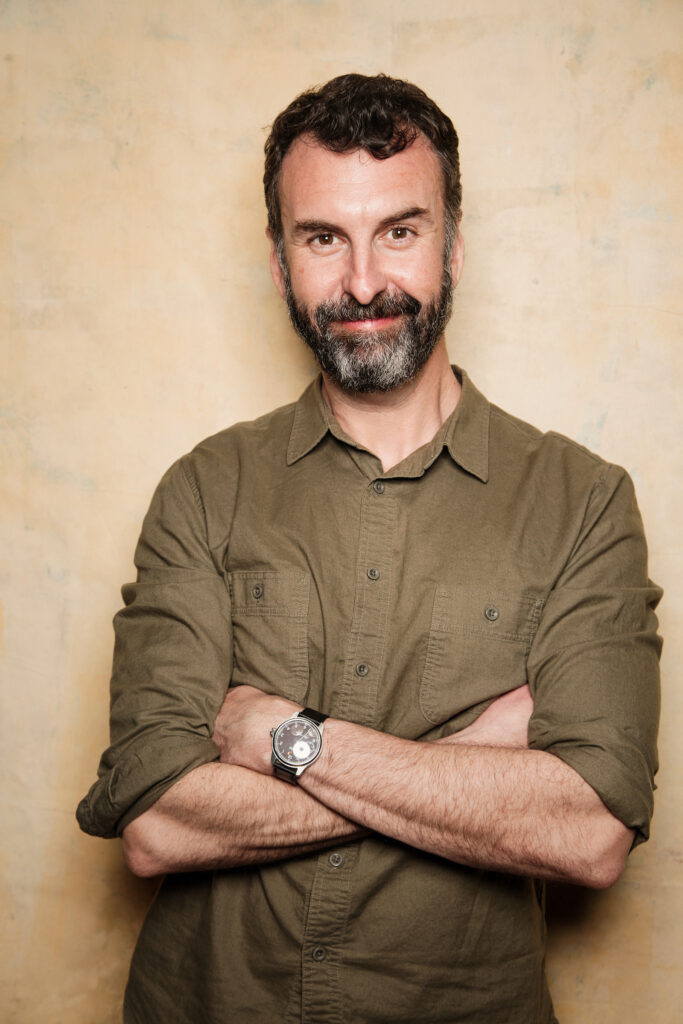 Sure we had to endure a pandemic to get to this point, but look at the one of the great things we got out of it! Braunger is a life-long performer, who gained stage presence in school plays, a theater degree in college, and on the stand-up stages of Chicago in his early 20s in Chicago. He won "Best of the Fest" at the Aspen Comedy Festival in 2008 and has gone on to create three comedy specials: Shovel Fighter (Comedy Central), Big Dumb Animal (Netflix), and Finally Live in Portland (Amazon), and five comedy albums. You've seen his stand-up on every late night talk show, and his other credits include Mad TV, Upload, Black-ish, Chelsea Lately, Up All Night, Marvel's Agent Carter, iCarly, Fuller House, and so much more, there's not enough screen space to hold it all.
After tonight's Moment premiere at 9pm EDT, there will be a virtual afterparty and live Q&A with Braunger. October 25th you can look forward to the audio album release + TVOD, and December 1st, there will be AVOD + the 800 Pound Gorilla Media YouTube channel release. Enjoy and experience more of the world!
Mentions: MOMENT pre-sale link HERE. Check out Braunger online on his Official Website, Twitter, FB, Instagram, and TikTok. Feature image by Mindy Tucker.