Quick Dish LA: Enjoy Killer COMEDY AT THE MANOR Entertainment Tonight in Highland Park
You know it's going to be a good day when you wake up to a Martha Stewart ad for a Liquid Death severed head candle. (Just when I thought the "Happy Funtime Lunchpail" and "Unsexy Thirst Murderer Halloween Costume" were reaching the pinnacle of merch and marketing prowess, they exceed expectations 10 fold). If you want to make this day even greater, enjoy some Comedy at the Manor at, you guessed it, a speakeasy below the York Manor in Highland Park. Every Thursday there's glorious stand-up comedy to be appreciated, brought to you by the some of the best comics in LA and across this great land. Tonight's lineup will feature these killer comics:
Robert Schultz (Amazon Prime)
Butt (Comedy Central)
Chris Garcia (NPR)
Julia Hladkowitz (MTV)
Carly Kane (NBC Breakout Fest)
+ more!
Hosted by @notmikejoyce & @meatbrickmolly!
And you won't even have to give up a hand in exchange! Dealio, kids. Go partake this eve!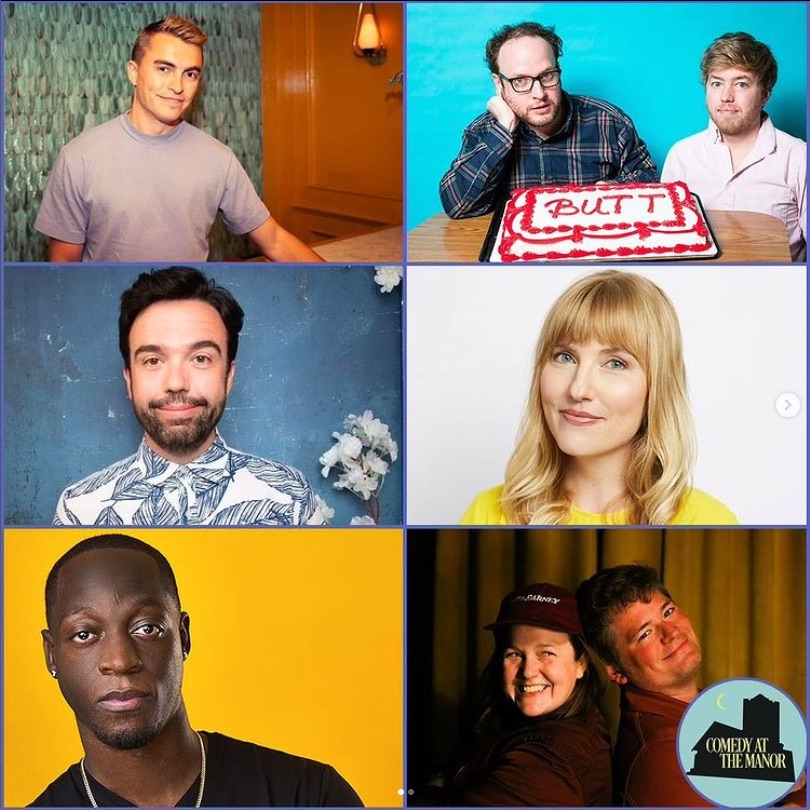 Mentions: Show Doors 8:30pm, Show 9pm PT. Tickets $10 online, $15 at the door and frosty bevs for purchase with cash, Zelle,or Venmo before, during, and after the show. 18+. Location: The York Manor, 4908 York Boulevard, Los Angeles, CA 90042. Follow the show. Feed the beast.