Quick Dish: See a Spicy Comedy Double-Header This Weekend 9.14 at El Cid
Who needs sports and Sunday evening programming? NOT YOU! Head over to Silver Lake's flamenco hangout, El Cid, for a zesty comedy tasting this weekend. First off, EL SHOW! will display the talents of today's best and brightest young comedians in genres ranging from stand up and sketch to enthralling character pieces and other absurdity. These fine entertainers will engage you this Sunday, September 14:
SARA SCHAEFER (MTV's Nikki & Sara Live!)
SEATON SMITH (FOX's Mulaney)
MATT McCARTHY (TBS's The Pete Holmes Show)
JOE WAGNER (Comedy Central, MTV)
KARL HESS (MTV's Ridiculousness)
COTILLION GIRLS (Rosey Blair & Katie Molinaro)
GLAZER & WOODS (Mike Glazer & Chris Woods)
hosted by SAM BROWN (The Whitest Kid's U' Know), JOSH FADEM (Eagleheart, 30 Rock) & ERIC MONEYPENNY (The Midnight Show, FOX ADHD).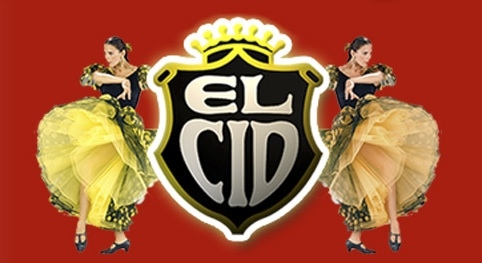 Following this tremendous show allow The Comedy Music Circus to whisk you away to the world of variety. This show features comedy, music, circus, burlesque, stunts, magic, and whatever you might conjure up from a buffet of the finest artists around. Sunday, feast your senses on these accomplished players:
SCHOOLCRAFT & MURRAY (Hollywood Fringe Encore Award Winners)
TWAIN (Rock duo with Megan Koester & James Austin Johnson)
KATY WALTERS (American Horror Story Freak Show)
CAKE FIGHT (featured on FunnyorDie, Huffington Post)
LISA LAURETA (Standup on My Life Is A Joke)
ERIC GRADMAN (Two Bit Circus)
FRIENDBOAT (featured on FunnyorDie)
TRIFECTA (LA's newest Sketch Comedy Hat-Trick)
hosted by KEITH SALTOJANES (Brute Squad, Esmeralda's Traveling Circus)
Don't miss this sure to be hilarious and a little bit salty event!
Mentions: El Show! doors open at 7:00pm for food and drinks. Show 8:00pm. FREE! The Comedy Music Circus Show at 10:00pm. Also, FREE! Fully seated event with new tapas available for your dining pleasure. Don't forget the cocktails and party on the patio after the shows!