Video Licks: PFT and #Hodgmaproops Prove B&W Photography Still Lives On @midnight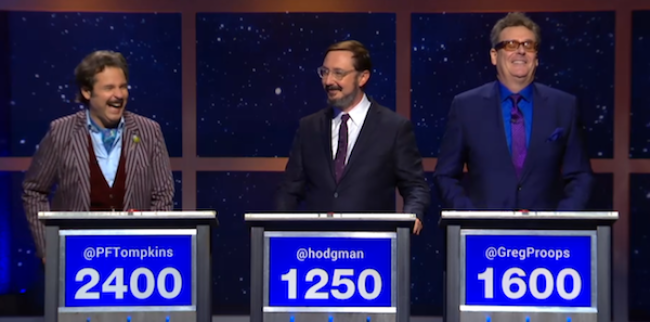 Chris Hardwick referred to them as the "Hogwart's Disciplinary Committee" but you know them as Paul F. Tompkins, John Hodgman, and Greg Proops. Yes, this quick-witted triple threat took over the @midnight program last night and it was sheer bliss. Just watch this extended clip of the Black and WTF segment where the contestants use their best 1930's newsreel voices to describe particularly curious black and white photos. Socks will drop! Enjoy!
Mentions: Click HERE to see the entire episode (WARNING: extended and uncensored). Watch @midnight weeknights 12a/11c on Comedy Central.