Quick Dish LA: 'IAN ABRAMSON: An Hour in 60 Minutes' TONIGHT at The Glendale Room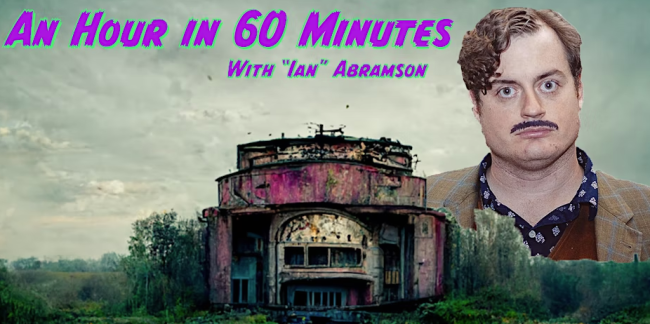 From the man that brought you post-trial interviews from the courtroom of Gary Busey's PET JUDGE, comes IAN ABRAMSON: An Hour in 60 Minutes TONIGHT at The Glendale Room. I can vouch that this gent is possessed by the ghosts of comedy, and will entertain you til the spirits run dry. In this words of this apparition entertainer:
I'm doing an hour of comedy on the 24th and I'll be completely honest with you: It will be funny. I have a little sheet so everyone can keep track of how much they laugh to let me know if they were satisfied with their experience. Okay not really, but that's the KIND of thing I like to do, you know what I mean?
I have 90 minutes of material about Teddy Roosevelt. I won't do it ALL at this show, but I will do SOME. Other topics include the movie Ocean's 12 and also global warming.
Do yourself a solid and listen to this mustachioed entertainer who doesn't take the advice of Steve Harvey. Enjoy!
Mentions: Show 9pm. $4 Presale / $6 Day Of. Location: The Glendale Room, 127 N Artsakh Avenue, Glendale, CA 91206. Follow Ian, if you dare. Feed Casper.