Quick Dish NY: IAN LOCKWOOD Live in Comedy Concert 12.13 at BCC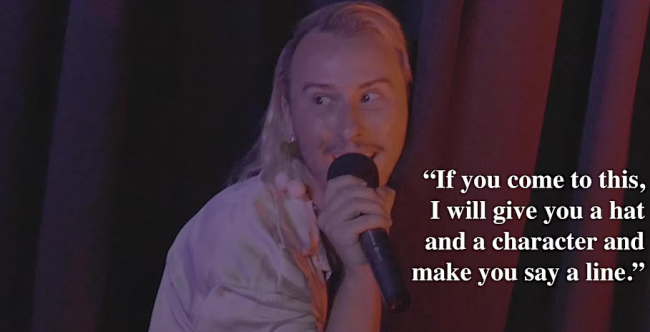 Who's ready to party large this coming week? Good, because comedian IAN LOCKWOOD is hosting a holiday party and planning on getting Bar Mitzvah'd in the middle of it. Unfortunately, Ian's planning are coming to a crashing halt because hi music manager has been brutally extinguished by one of the guests. Will Ian be able solve this mystery Tim Curry in Clue style while he puts on the concert of lifetime? Only one way to find out! The December 13th show will include stand-up from some of the funniest NYC comedians and beyond, including:
24 Hour Kiss Club
Glennis LaRoe
Ritam Mehta
Alex Senti
Tim Kov
Andy Ward
There will also be mini-concert from comedy-pop-musician Ian Lockwood, plus audience plants, reality-breaking bits, multi-media madness, insane characters and beaucoup surprises! Get yourself the Brooklyn Comedy Collective's Eris Mainstage Tuesday evening. It'll be a scream!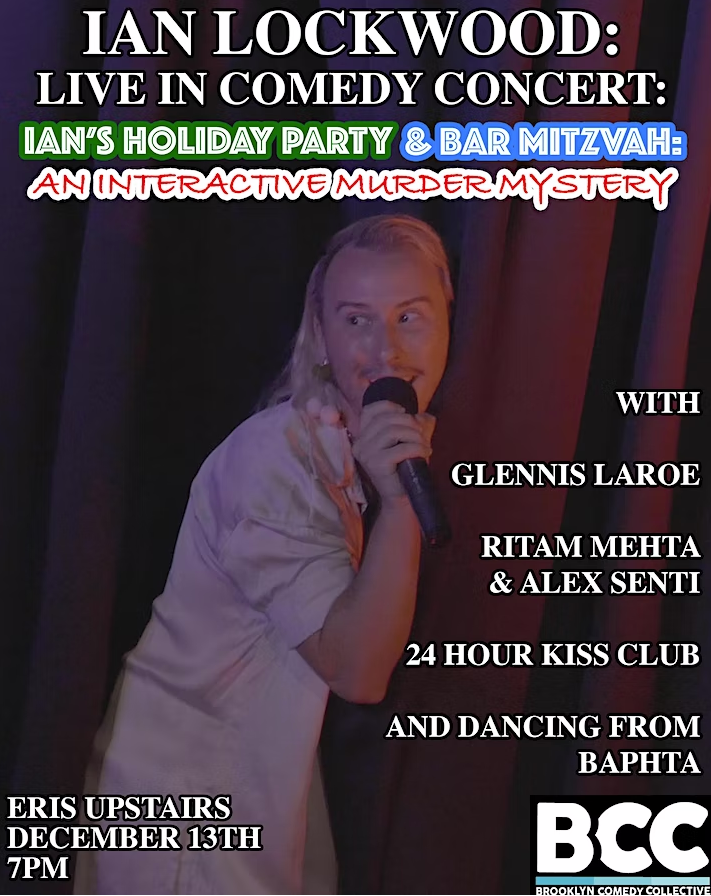 Mentions: Show 7pm ET. $17.55 tickets HERE. Location: BCC, Eris, 167 Graham Avenue, Brooklyn, NY 11206. Follow Ian. Feed the beast.