Quick Dish LA: COACHELOL The World's Funniest Music Fest Tomorrow 1.17 at Pianos NYC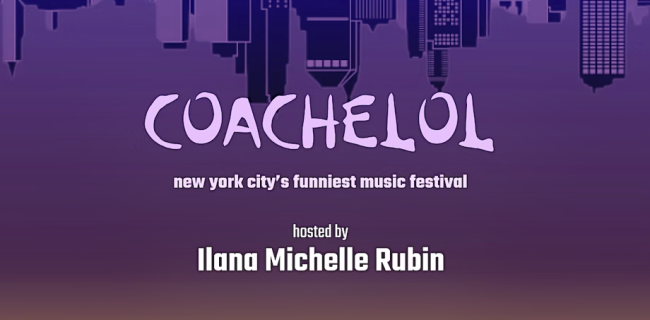 DJ ilanafromqueens is booked to open for international pop-star Dua Lipa. But when Dua cancels for a mysterious reason, Ilana simply has no choice but to incorporate her other talent, being funny, to give the festival audience what they definitely want:
Live stand-up comedy! Join comedian, actor and DJ based in New York, Ilana Michelle Rubin, as she welcomes a bevy of performers to the world's (aka NYC's) funniest music festival:
Michelle Chan Bennet (Ars Nova)
Michael Hirsch (Drunk Family Dinner)
Josh Nasser (Ars Nova)
Lana Schwartz (The New Yorker)
Rylan Sylvester (Scorcher)
If you want to brag "I was there!" then be there. Enough said.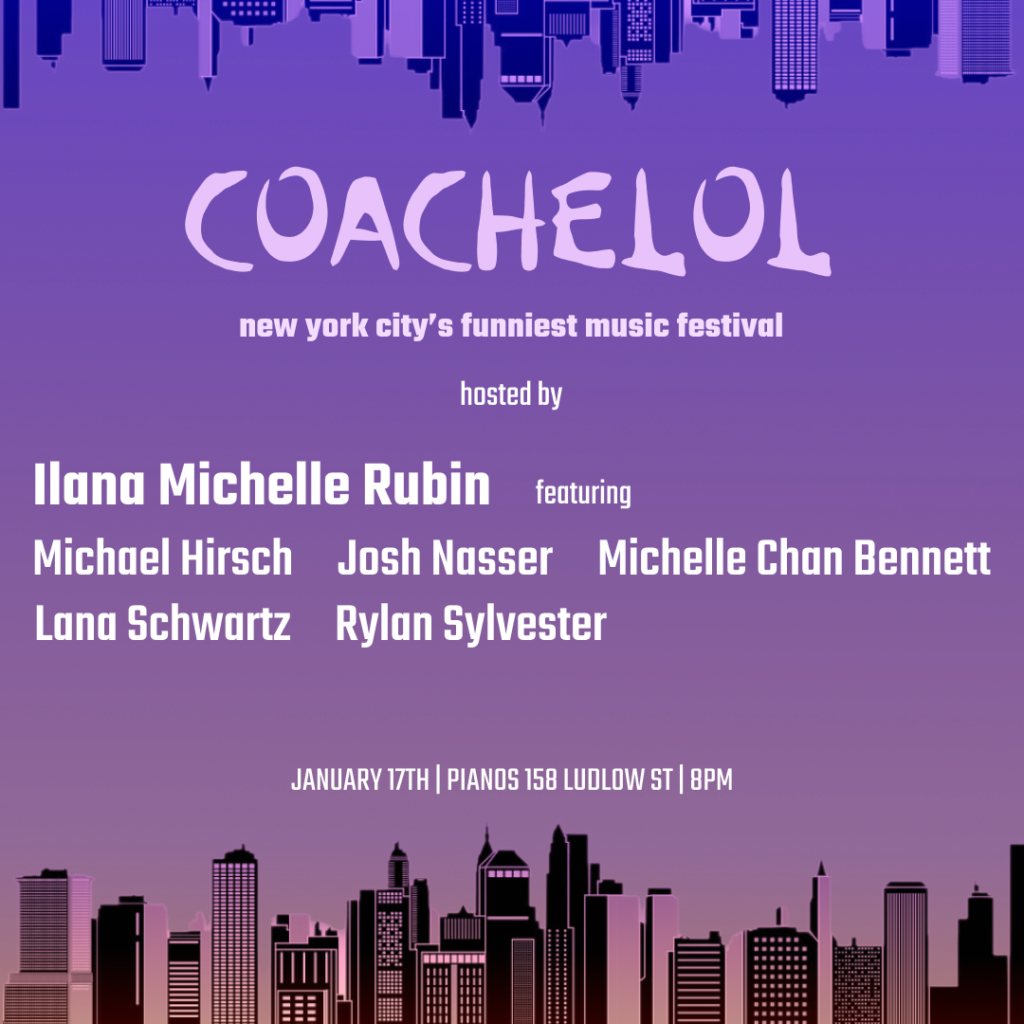 Mentions: Doors 7:30pm ET, Show 8pm ET. FREE! Location: Pianos NYC | 158 Ludlow St, New York, NY 10002. Ilana's comedy has been featured in The New Yorker, Reductress, Paste Magazine, and hosts the music focused podcast The Bop Pod. Follow IMR. Feed the beast.